Bogus journalist Biswanath Chakraborty's ID Card was the perfect trap to extort money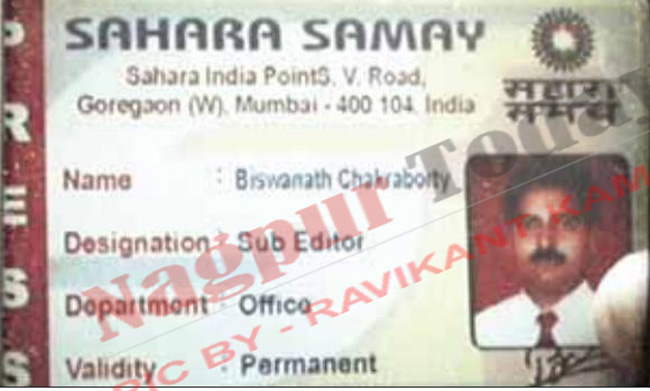 Nagpur News: The bogus Sub-Editor, who misused the name  of Sahara Samay News TV Channel, and blackmailed and threatened some big personalities in order to extort money, has started spilling the beans. The "Sub-Editor" Biswanath Chakraborti, who was arrested by the Tehsil Police in Nagpur after a complaint was lodged by Sahara Samay, is being questioned by police for information about his victims and the amounts the "Journalist" extorted from them.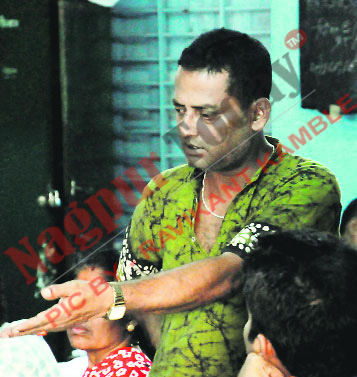 His fake identity card reads: "SAHARA SAMAY, Sahara India PointS, V. Road, Goregaon (W), Mumbai-400104, India. Name: Biswanath Chakraborty. Designation: Sub-Editor. Department: Office: Validity: Permanent. P R E S S. Sahara Samay Logo and Name with his photograph." The "Identity Card" was more than enough to fool, trap, blackmail, threaten, and finally, extort money. And did, too.
However, crime never pays. Biswanath's luck deserted him in Nagpur and police netted him and, now, Biswanath may be telling the police in custody: "I am Sub-Editor of Sahara Samay. Release me immediately. I have to trap dozens of top guns in the society. So please free me."