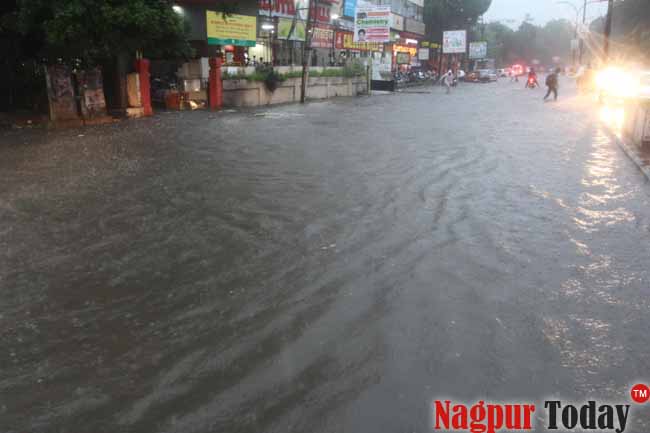 Nagpur News: The havoc, unleashed by heaviest and furious rains of this Monsoon Season, claimed two lives in Kalamna area. Bodies of two persons, who were swept away in the flooded waters of a "nallah" on Wednesday, were found at separate places. The watery grave victims have been identified as Kishore Namdeorao Gondewar (45), resident of Kalamna and Abhishek Krushnannd (12). The Fire Brigade pulled out their bodies from the "Nallah".
Both, Kishore Namdeorao Gondewar and Abhishek Krushnannd  were standing very near to the flooded "Nallah." Suddenly, a gush of massive water took both the victims in its grip and started sweeping them away and away by the rapid current of owerflowing "Nallah". The nearby people tried to save them but in vain as the current of water was fast, within seconds, both Kishore and Abhishek vanished and drowned.
Kalamna police have sent bodies to Mayo Hospital for post-mortem. Nagpur District received a record 102.6 mm rainfall till 9 am of Thursday.