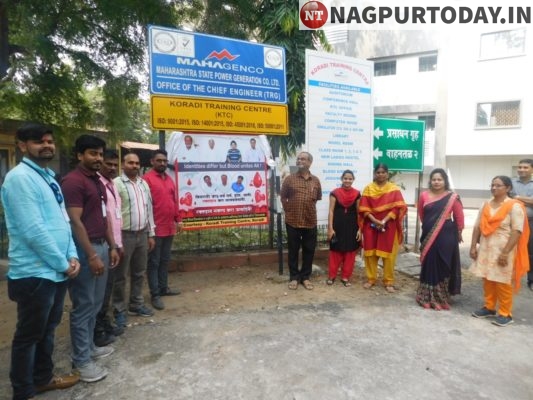 Nagpur: Blood donation camp was organized at Koradi Training Centre recently on the occasion of Birth Anniversary of Late Sadar Vallabhbhai Patel.
This camp was inaugurated at the hand of Dilip Dhakate , Chief Engineer(Training).
It was successfully organized due to the rigorous efforts of Dilip Dhakate Chief Engineer(Training),Supdtg. Engineer Anand Meshram, Shripad Pathak, Dr. Kishor Sagane Shri Anil Onkar and Ashish Ikhankar .
A Team of Doctor and Nurses from Dr. Hegdewar Blood Bank, Nagpur handled the activities related to collection of blood. There was an overwhelming response from Students of ILK-70, ILK-90 and ILK-06 Batches. Total 22 Units of Blood were donated in the Camp.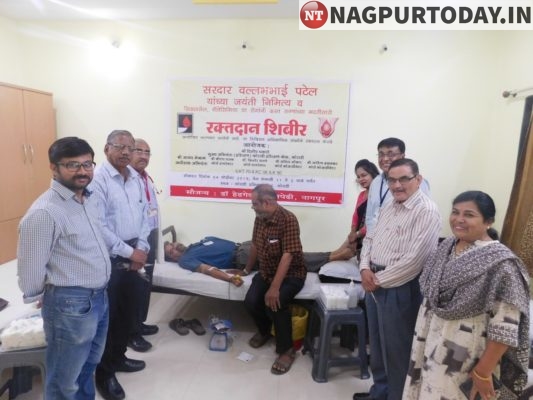 "Identities differ but blood unites all" – Inspirational message giving board was inaugurated at the hands of Dilip Dhakate. Three outsource persons photographs were displayed on the bottom part of the board. viz. Sanjay Tangrapawar, Shankar Wakde and Janardan Brahmhe. This shows active participation of last person for novel cause.
Certificate of appreciation, donation card were given to donors as a token of gratitude.