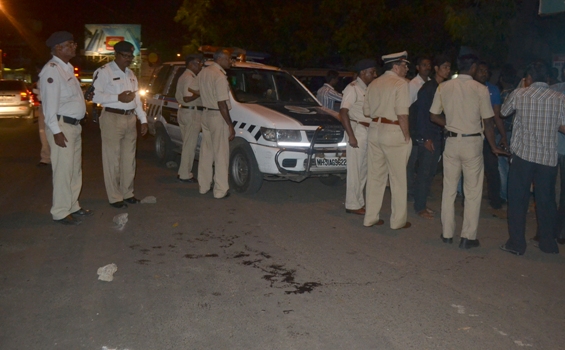 Nagpur News:
Regardless of tight security and high bandobast of city police for VVIPs and ministers who have been in the city for the two day Advantage Vidarbha seminar, Hemant Diyewar- Vice president of Bhartiya Janta Yuva Morcha was shot three rounds in full public view at Shankar Nagar, one of the busy and happening areas in the city.He died on the spot. The incident has not only left the police establishment in shock but has also raised a serious question over the poor law and order situation prevailing in the city.
The incident took place around 9 pm while the patrolling cops were on their duty at few distances away. Diyewar had come alone on his car while his two friends, Sanjay Parate and Shailesh, also reached in a vehicle.  Sanjay and Shailesh had gone to buy some snacks at nearby eatery while Diyewar was waiting outside his car parked near the bus stop when three youths, their faces partly covered with scarf, came on a bike and attacked him with sharp weapons.
"For few seconds, he was stabbed repeatedly on his back with sharp weapons and later one of them shot three rounds at him. Diyewar collapsed and the firing sound alerted everybody including Sanjay and Shailesh," informed police.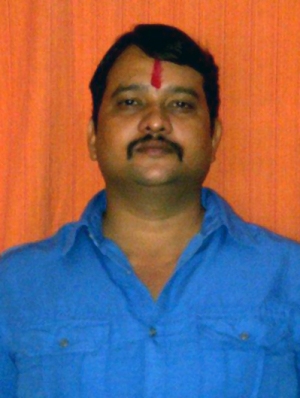 Police said that by the time Sanjay or anyone could reach the spot, the assaulters fled. Diyewar was rushed to Government Medical College and Hospital (GMCH). Doctors have declared him brought dead.
All senior cops have reached the spot for investigations. Enraged by the sudden attack in full public view hundreds of supporters protested at the spot raising slogans, leading to tension.
Cops suspect a property dispute behind the attack. Its learnt that Diyewar, is also a property dealer and was having a dispute over some property with a group.