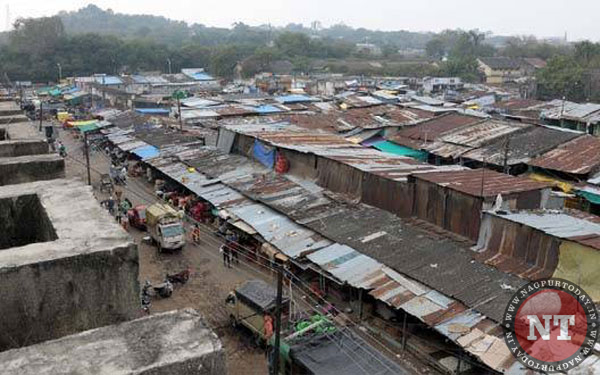 Nagpur: These days the main markets in the city are abuzz with the story of 'Tota' and 'Maina'. These two are in fact pet names of two leaders of the Bharatiya Janata Party (BJP). While 'Tota' is a businessman, who cheated many people of crores of rupees and declared bankruptcy, another businessman 'Maina' is trying to settle many deals to recover loses.
The BJP is already facing public anger over the issues of higher petroleum prices and demolition of illegal religious structures in the city. The recent controversial statement by MLA Ram Kadam, who said he would kidnap girls those who deny marrying his supporters, has added fuel the public anger. And now it's the turn of party leaders from Orange city to trouble the party.
The tale of this traders of grains and spices is not very different from that of BJP President Amit Shah's son Jay Shah. Other businessmen were crying due to downward trend after the demonetization. However, the businesses of 'Tota' saw upward movement be it in trading of grains and spices or boutiques or footwear. Though, as per sources, he had borrowed crores of rupees from many people and is facing difficulty in refunding the amount.
Sources said that 'Tota' had approached a shop owner in Gandhibagh asking him to rent his shop for boutique. He was ready to Rs 1 lakh rent per month. The shop owner was surprised as how he would pay that much rent when it had become tough to earn even what is spend every day.
Eye-witness say that lenders have started queuing up at Tota's residence soon after learning about his bankruptcy. Many people had invested money on trust factor while others were so mesmerized by his charisma that they never felt need to do the paperwork. They all got interest for the initial few months but now they all are worried as they can't even approach the police.
'Tota' had reportedly done many favours to 'Maina' during the last corporation elections. Therefore, now Maina is trying to help Tota out of this financial crisis. Sources said that Maina was trying to settle many deals in his office just to prevent any police case against Tota. It is said that they have also influenced some senior police officers so that no action is initiated against Tota.
The people at markets also reminded about an old case of the same family. A close relative of Tota has duped people of Rs 70 crores a few years back and then escaped to Karnataka without paying a single rupee to the lenders. However, people are alert this time. They are wondering as when Tota has no money to pay back to his lenders, how could his relatives run import-export business from the city?
Tota has closed his shop but is operating on a license rented from one agent named Ramesh. He has reportedly rented a nearby shop on Rs 8,000 rent.