Nagpur: BJP candidate, Sandeep Gavai has won the by polls in ward 35 (A) by 463 votes. The elections had been conducted on Wednesday in which Gavai received 5711 votes whereas, Congress candidate Thorat, closest competitor of Gavai managed to secure 5248 votes. The number of votes casted was far below than what was expected.
The BJP has had a relief as it has managed to secure its position. It is to be mentioned that the by elections were organised after sudden death of BJP corporator Nilesh Kumbhare. After the elections on Wednesday, the counting was done in 'Bachat Bhawan' at Sitabuldi.
Although, there was were several conflicting thoughts within the BJP, senior corporator Avinash Thakre, Sandeep Joshi and former Mayor Praveen Datke had been anticipating the results in ruling party's favour. It was being expected, being an outsider, Gavai would not be able to attract votes and that regional volunteers and supporters would oppose his appointment. However, no such chaos was observed and BJP managed a smooth win.
Following are the number of votes received by the candidates out of 14,034 votes casted.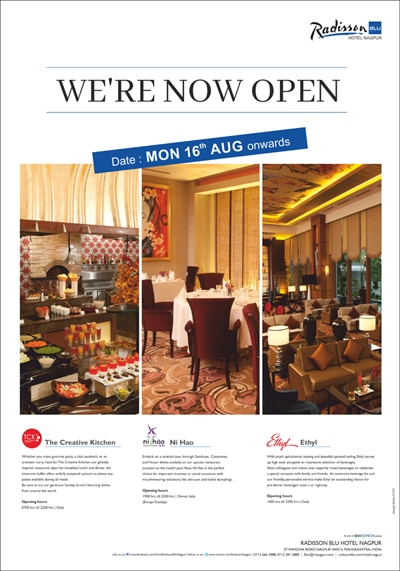 Sandeep Gavai (BJP) – 5711
Pankaj Thorat (Congress) – 5248
Nanda Jhodpe (BSP) – 1675
Vandana Jeewane (REPAI) – 426
Manoj Pundalik Ingle – 14
Fakeera Gautam –668
Shashikant Narnavre – 130
Sunil Kavade –15
Around 147 Voters used NOTA.
Notably, Gavai was chosen as a candidate for BJP after Gadkari's interference into the matter. Gavai, who resides near Upper LAD College, was a candidate from exterior of ward 35. He has lost several election opportunities given to him by BJP in NMC, Legislative Assembly and Legislative Council. With this win, his political career will definitely get a boost.
After his win, Gavai stated that the voting percentage was very low as the elections were held on a working day and also that voting booths were located in far-off areas. "We were unable to reach the voters directly as the voter's list was released at the eleventh hour", he said.
He has also said that this win belongs to the supporters and workers of the party. Gavai assured that under developed areas of Jogi Nagar and Bheem Nagar will top his list of resolving the issues.