BJP Yuva Morcha holds demonstrations against supporters of arrested JNU student leader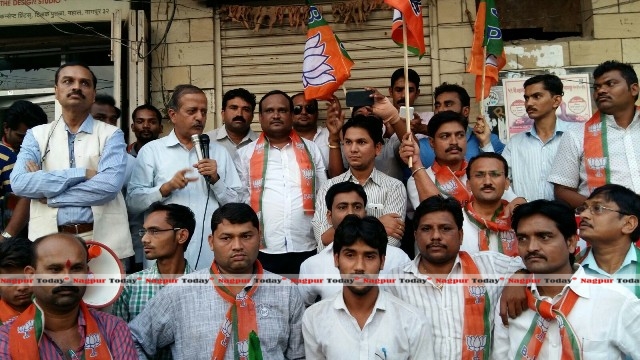 Nagpur: BJP Yuva Morcha on Saturday held demonstrations against organizations and people protesting arrest of JNU student leader Kanhaya Kumar. The activists of the BJP Yuva Morcha gathered at Shukrawari Lake-based office of the party and condemned the anti-national incidents that took place at JNU in New Delhi. Terming Kanhaya Kumar as traitor, the BJP Yuva Morcha also called supports of the arrested student leader as anti-nationals. "No organizations or individuals can raise anti-nation slogans in the country. JNU has always indulged in such anti-national activities. But it will not be tolerated any more. Whoever raises the anti-national slogans will be destroyed," shouted the activists of BJP Yuva Morcha.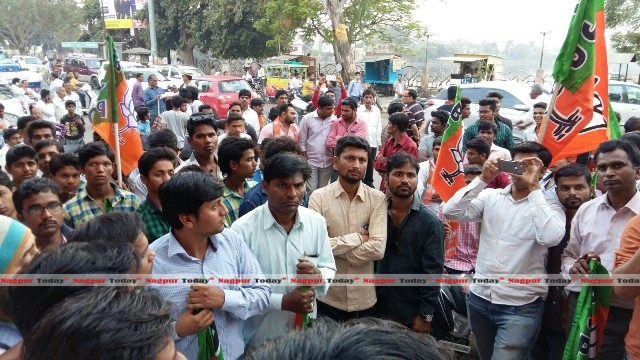 Those who participated in the demonstration included BJP Yuva Morcha President Ajay Bodhare, BJP Rural President Rajeev Potdar, Organizing Secretary Shrikant Deshpande, Joint Organising Secretary Kishore Revatkar, and hundreds of activists.