BJP Trader's Forum celebrate Dr. B R Ambedkar's Birth Anniversary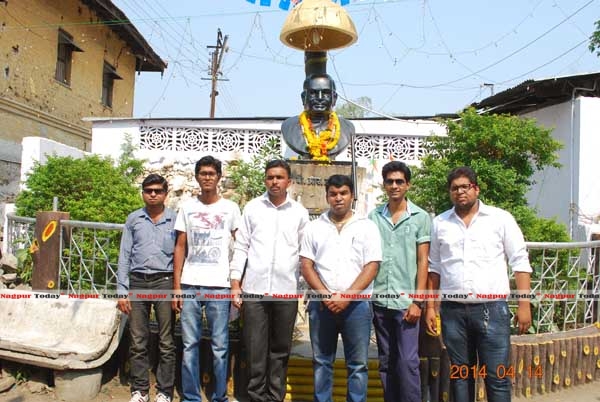 Nagpur Today: BJP Trader's Forum in Ward No 26 organise a programme to mark the Birth Anniversary of Dr. Babasaheb Ambedkar. The office-bearers garlanded the statue of Dr. Babasaheb Ambedkar, offered prayers and remembered all the contributions of Dr. Babasaheb Ambedkar towards the society. BJP Trader's Forum also distributed Prasad to the public.
The BJP Trader's Forum sent the message of unity to the people and also told them to follow the teachings of Dr. Babasaaheb Ambedkar.
Dr Babasaaheb Ambedkar taught us the lesson of liberty, equality and fraternity for every citizen of India. He stood for the concept of equal treatment for everybody in the society. President of  BJP Trader's Forum  Harshit Gupta, Nikunj Agrawal, Dipesh Singh, Brijesh Mishra, Ashraf Raza, Ajhar Khan and all office-bearers of BJP Trader's Forum were also present on the occasion.