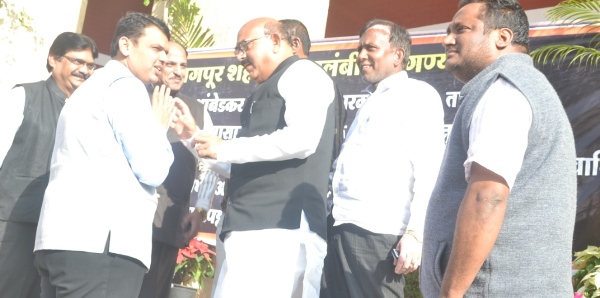 Nagpur News.
The Question Hour on fourth day of Winter Session of Maharashtra Legislature contained a total of 146 questions.
• 19 Questions related to Vidarbha issues
• 2 Questions are on Nagpur issues
• 25 Questions related to State-level
• The issue of distribution of tractors in an illegal manner created turmoil in Vidhan Sabha. The tractors were distributed under the Mechanization Scheme for Agriculture in Nagpur Division.
The issue was raised by BJP and Shiv Sena members Nana Shamkule, Sudhakar Deshmukh, Devendra Fadnavis, Krishna Khopde, Vikas Kumbhare, Abhijit Adsul, and sanjay Rathod. The Minister of State for Agriculture Sanjay Savkare's halfhearted reply left the Opposition members, specifically Devendra Fadnavis, red faced. Sensing the anger of the members, the Speaker Dilip Walse-Patil intervened and directed the Minister to reinvestigate the matter and submit the report in the House.
• The issue of probe into repair works carried out on Mansar-Ramtek-Tumsar State Highway in Nagpur District was forcefully raised by MLAs Chandrashekhar Bawankule, Sudhakar Deshmukh, Devendra Fadnavis, Sudhir Parve, Krishna Khopde, Vikas Kumbhare, and Vijay Ghodmare.
The Minister for Public Works Department Chhagan Bhujbal, giving a written reply, said the probe report submitted by officials and the Division found no shortcomings in a big way.
However, the member who had raised the issue informed the House that the repair works of the road at an estimated cost of Rs 4.88 crore were carried out in 2011-2012. But the condition of the road is very poor but still the payment was made to the contractor.