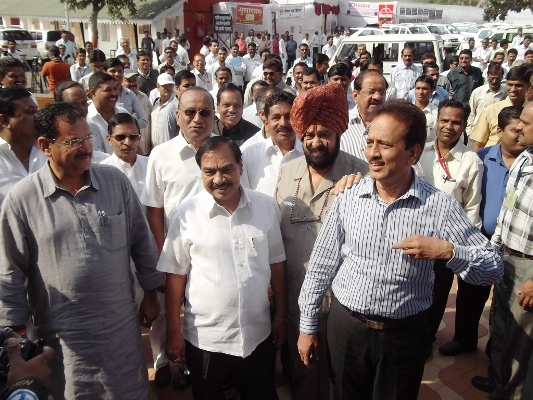 Nagpur News: Upping their ante against the NCP MLAs who registered protest outside Assembly meeting hall against the Opposition ruckus in both the Houses, the BJP MLAs pitched back at the rivals and shouted slogans, taking the leg pulling game to yet another level.
While the proceedings started in the Assembly, the key members were busy continuing with their unruly means outside. When the question started for the fifth day, Assembly Speaker, chaired by Patil, called for response to the question only to know that the concerned minister Dr. Patangrao Kadam was absenting from the House.
Taking this opportunity to his stride Leader of Opposition Eknath Khadse fired back at the government saying that it is strange that on one hand the ruling party MLAs are shouting outside meeting hall to press for smooth functioning, while on the other the minister is missing from the House.
This resulted in chaos filled scenes, following which the Speaker suspended the proceedings for 10 minutes.