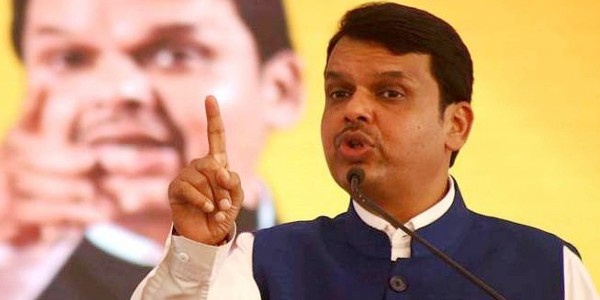 Mumbai: Chief Minister Devendra Fadnavis on Monday said while the BJP would make all efforts to take along all its NDA partners in the 2019 elections, the party should stay prepared if the Shiv Sena decides to go it alone.
"The Lok Sabha bypolls in Palghar have broken the myth that the BJP cannot win elections alone… Striking electoral success is not difficult, provided we work harder," he said at the party's day-long meeting held at Vasant Smruti at Dadar in Mumbai.
"The BJP wants to have an alliance with its NDA partners for the Lok Sabha elections. Yet, if someone (Sena) decides against the alliance, the BJP will be well-prepared too," he added.
On the Opposition uniting against the BJP across the country, Fadnavis said, "It is veering towards Modi versus the Rest. But that should not deter us. Instead, we have to rise to the challenges and work harder."
At the meeting, almost 65 BJP district chiefs presented reports on work undertaken in their districts and its impact. "Today, our entire focus was on how to further consolidate the organisation across all the districts. We dwelt at length on public welfare schemes which have to reach the 'last man, last mile'," Fadnavis said. "If our welfare schemes have reached 30 crore people, we should work to expand its scope to make it 40 crore within a timeline," he added.