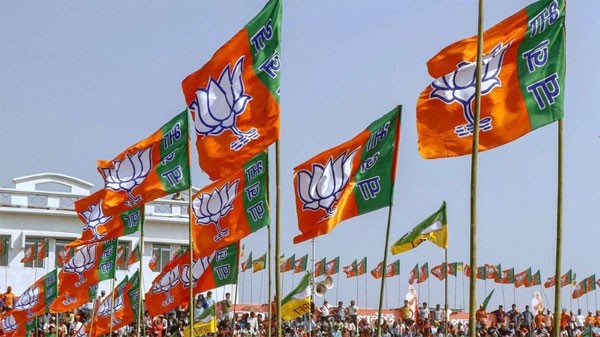 New Delhi: Ahead several state Assembly elections and National elections 2019, the Bharatiya Janata Party (BJP) is set to hold it's national executive meet in New Delhi's NDMC Convention Centre in Delhi on August 18 and 19.
State Assembly elections are due in BJP-ruled Madhya Pradesh, Rajasthan and Chhattisgarh later this year, while the general election is scheduled for next year.
The meeting is expected to take up the upcoming elections and discuss the Opposition's unity and the third front.
BJP's constitution dictates that national executive meet should be held every three months.
However, the meeting was delayed due to BJP president Amit Shah's travelling schedule across the country.
The party has already launched their poll campaigns, with senior party leaders including Prime Minister Narendra Modi visiting several states to address public rallies.
The last BJP national executive meet, which took place in September 2017, was a grand affair.
Thirteen Chief Ministers from BJP, 1400 legislators, 280 lawmakers – in all around 2,500 delegates – had attended the meeting at Delhi's Talkatora Stadium.
It was the first-ever televised National Executive meet of the party.