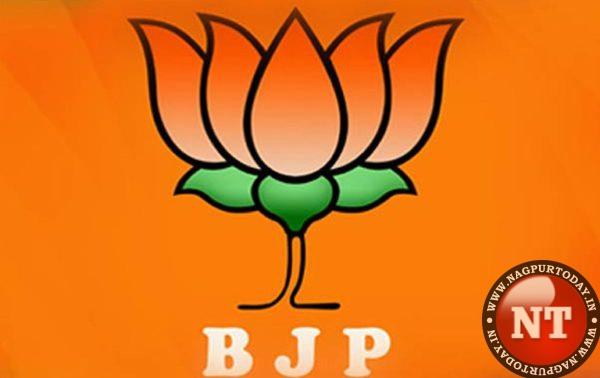 Nagpur: The BJP has officially started election preparations for next year's Lok Sabha and assembly elections. The party's state president Chandrashekhar Bawankule on Thursday appointed office-bearers in charge of 48 Lok Sabha and 288 assembly constituencies in Maharashtra .
Nagpur City President Pravin Datke was appointed as in-charge for the Nagpur Lok Sabha constituency while party district chief Arvind Gajbhiye would look after the Ramtek seat. Deputy Chief Minister Devendra Fadnavis's Officer on Special Duty (OSD) Sumit Wankhede was appointed as in charge for Wardha Lok Sabha constituency. From Akola, MP Sanjay Dhotre's son Anup was entrusted with the responsibility to ensure a fifth consecutive win for his father.
For Lok Sabha from Vidarbha, those who have been entrusted with the responsibility as Election Head of Party include Jayant Dehankar: Amravati, Nitin Bhutada: Yavatmal Washim, Vijayraj Shinde: Buldhana, Anup Sanjay Dhotre: Akola, Sumit Wankhede: Wardha, Pravin Datke: Nagpur, Arvind Gajbhiye: Ramtek, Kisan Nagdeve: Gadchiroli, Pramod Kadu: Chandrapur, Vijay Shivankar: Bhandara-Gondia.
For Assembly as well the heads appointed from Vidarbha include Shailesh Mirge: Malkapur, Yogendra Gole: Buldhana, Sunil Wayad: Chikhli, Gajanan Ghule: Sindkhedraja, Prakash Gavai: Mehkar, Sanjay Shingare: Khamgaon, Gajanan Sasode: Jalgaon Jamod, Rajesh Ravankar: Akot, Baliram Siraskar: Balapur, Kishor Mangte: Akola (West), Raju Nagmate: Akola (East). Mahadev (Raju) Kakde: Murtizapur, Nukul Anantrao Deshmukh: Risod, Dhananjay Hendre: Washim, Raju Kale: Karanja, Jagdish Rothe: Dhamangaon Railway.
Kiran Paturkar: Badnera, Pravin Pote: Amravati, Rajesh Wankhede: Tiwsa, Gopal Chandan: Daryapur, Prabhudas Bhilawekar: Melghat, Pravin Tayde: Achalpur, Dr Mohanji Aande: Morshi, Bal Nandurkar: Arvi, Rajesh Bakane: Deoli. Sanjay Dehne: Hinganghat: Prashant Burle: Wardha, Charansingh Thakur: Katol, Dr Rajiv Potdar: Saoner, Naresh Charde: Hingna, Sudhir Parve: Umred,
Kishor Wankhede: Nagpur South West, Sanjay Thakre: Nagpur South, Pramod Pendke: Nagpur East, Bandu Raut: Nagpur Central, Sandip Jadhav: Nagpur West, Girish Vyas: Nagpur North, Ajay Bodhare: Kamptee: Sudhakar Menghar: Ramtek, Pradip Padole: Tumsar. Anup Dhoke: Bhandara, Dr Parinay Fuke: Sakoli, Rajkumar Badole: Arjuni-Morgaon, Vasant Bhagat: Tiroda, Hemant Tanu Patel: Gondia, Sanjay Puram: Amgaon, Prakash Porettiwar: Armori, Pramod Pipre: Gadchiroli, Ambrish Raje: Aheri, Deorao Bhongle: Rajura, Ramdas Ambatkar: Chandrapur, Chandansingh Chandel: Ballarpur.
Atul Deshkar: Brahmpuri, Ganesh Talwekar:Chimur,RameshRajurkar: Warora, Sanjay Pimpalshende: Ralegaon, Satish Manalwar: Ralegaon, Balasaheb Shinde: Yavatmal, Mahadev Supare: Digras, Narendra Narlawar: Arni, Nilay Naik: Pusad, Aarti Fufate: Umarkhed.