Nagpur: In a late Sunday night development Sons of a BJP MLA from Nagpur ( East ) krishna khopde has surrendered in-front of Ambhazari Police.
According to initial reports Abhilash Khopde who was brought in hospital Van, surrendered with his brother Rohit Khopde along with other two identified as Rahul Yadav and Girish giridhar.
Further details are awaited..
It may be noted that a 23-year-old man, said to be a friend of BJP MLA Krishna Khopde's two sons, was murdered near Maharashtra CM Devendra Fadnavis's house in Gokulpeth locality of the city after a drunken brawl allegedly involving the MLA's son, Abhilash, and a bar owner. Khopde is an MLA from East Nagpur constituency. Abhilash has been booked for attempt to murder.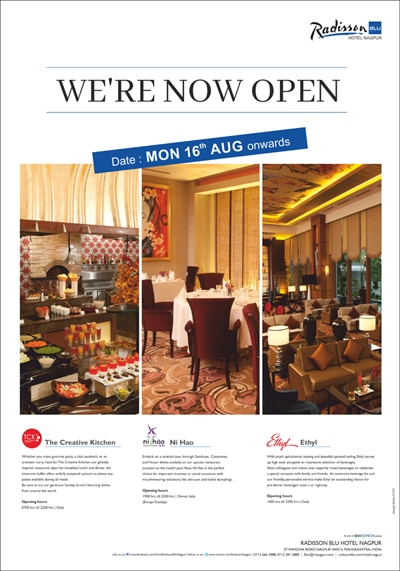 Shubham Mahakalkar (23) was stabbed to death allegedly by bar owner Sunny Bambratwar's brother Shobhit and his accomplices. Shubham had arrived at the scene after a distress call from Abhilash Khopde, who had a fight with Sunny and his staffers over delay in service at the bar. Shubham had gone there along with Khopde's second son, Rohit.
Abhilash had also reportedly injured Sunny by hitting him on the head with a cold drink bottle, and had allegedly ransacked the bar with his accomplices. Shubham, who was killed later, was not involved in the scuffle, sources said.
The murder took place 500 metres from the bar, where the police had arrived after Sunny's call. Shobhit and his accomplices,who came to the spot after the brawl inside the bar, left the spot after seeing the police and started looking for Abhilash and his friends. They managed to zero in on Rohit and his friends and attacked them, police sources said. Another youth Akshay Khandare was also grievously injured in the attack.
Shobhit has been booked for Shubham's murder. The area is within the one-km radius of the CM's house and has turned out to be one of the city's crime hotspots over the last two years, with at least three incidents of firing and four murders taking place.