Nagpur: South Nagpur MLA and City BJP President Sudhakar Kohale could find himself on slippery grounds over allegations of furnishing false information to Election Commission in his affidavit and thus hiding details of his assets during 2014 Assembly elections. Taking cognizance of the allegations, the State Election Commission has forwarded the complaint to Chief Electoral Officer, General Administration Department, Mantralaya, Mumbai, for further course of action. The Election Commission has advised the complainant to approach the court in this regard.
The complaint levelling allegations against Kohale was filed by a social activist Moreshwar Dadaji Ghadge, resident of Plot No. 201A, Janakinagar, Ring Road. The State Election Commission took serious note of the complaint and ordered the Personal Secretary A G Parab for appropriate action. Accordingly, Parab forwarded the complaint to the Chief Electoral Officer for further enquiry.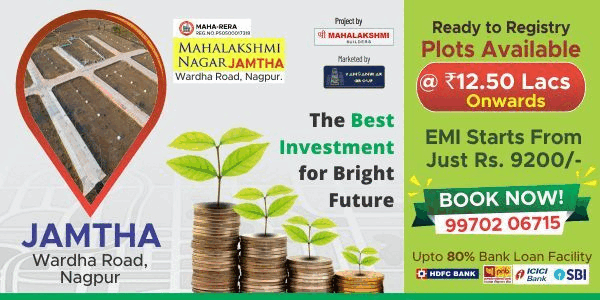 Ghadge in his complaint accused the BJP MLA Sudhakar Kohale of submitting false affidavit with the deliberate intention of misleading the Election Commission regarding his assets. The ancestral property Kohale shown in the column of Section 7 is not ancestral property. In fact, he had purchased the property from his mother well and above market value. The deal was done at the Sub-Registrar's Office, Kalmeshwar Tehsil, Nagpur District on January 4, 2010 by paying Rs 8100 as stamp duty and Rs 2100 towards registry. Therefore, such a property which is transferred through sale-purchase along with financial deal could not be assumed as ancestral property. But Kohale had shown the property as ancestral in his affidavit and thus misled the Election Commission, Ghadge claimed in his complaint.
"Similarly, in another column of the affidavit, Kohale has shown possessing a 3000 sq ft plot in Chikhli Khurd Khasra No. 12/2. But since the time of purchase of this plot, Kohale has not paid tax of this plot to Nagpur Municipal Corporation till to date. Whereas a candidate has to submit an affidavit to Election Commission stating no government tax is pending against him. But in reality, Kohale has not pain any tax since the purchase of this plot. Thus, Kohale prima facie is being seen as guilty in accordance with the rules of the Election Commission," Ghadge stated.
Moreover, in his affidavit, Kohale has mentioned that he has no other plot except in Chikhli Khurd and Viran Developers. However, the documents at the Sub-Registrar's Office-3 reveals that he had purchased a plot No. 201 measuring 1654 sq ft situated in Chikhli Khurd Khasra No. 12/1, Ward No. 20, on June 8, 2012. The plot was purchased in his and wife's name for Rs 12.11 lakh. Kohale is owner and possessing this property even though he has not mentioned it in his affidavit filed during 2014 Assembly elections, Ghadge claimed in his complaint.
Similarly, during the 2012 Nagpur Municipal Corporation election, Kohale in his affidavit had mentioned purchase of a plot No. 64 in his name in the layout of Sant Dnyaneshwar Gruhnirman Sanstha at Mauza Chikhli Khurd Khasra No. 15/2 on June 19, 2010. The record of the purchase is in the office of Sub-Registrar-2. However, Kohale had not mentioned the property in his affidavit during 2014 Assembly elections.
"Looking into the documentary proofs, it could summarily said that Kohale fought the elections violating rules and regulations and thus cheated the Election Commission, government and people as well," Ghadge charged and demanded action by the State Election Commission. However, instead of initiating enquiry and subsequent action, the Election Commission has advised Ghadge to knock the doors of court and seek justice. Following the advice, Ghadge has geared up to file a petition in the court, sources said.