Nagpur: With 2019 Lok Sabha elections in mind, the ruling Bharatiya Janata Party (BJP) has kickstarted an exercise to replace the Mayor, Deputy Mayor, Ruling Party Leader as well as Trustees of Nagpur Improvement Trust with new faces who could prove 'beneficial' in the crucial polls.
After coming to power in NMC for the consecutive third time, the BJP had decided to nominate four Mayors in the five-year tenure. It means each Mayor would have tenure of 15 months. By this logic, the current Mayot Nanda Jichkar has not only completed her tenure but still holding the post. Moreover, the sordid episode in which the Mayor took her son as Personal Secretary on US voyage has left the party embarrassed. The party is now contemplating to replace her. The party is also likely to replace Deputy Mayor as well as the Ruling Party Leader in NMC.
The Chief Minister Devendra Fadnavis and Union Minister for Road Transport Nitin Gadkari are likely to decide the name for the post of Mayor, Deput y Mayor and Ruling Party Leader. The names of senior corporators Varsha Thakre and Manisha Kothe are making rounds in the party discussion for the post. According to information received by Nagpur Today, name of Varsha Thakre is in forefront of the race. But the final decision will be in the hands of Fadnavis and Gadkari.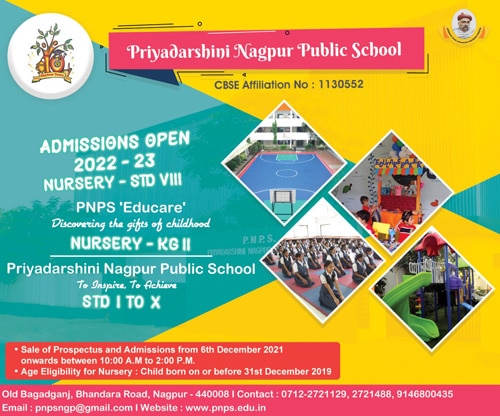 The elections for the above posts could be held later this month. The party may consider names of Rajesh Ghodpage, Pravin Bhisikar, who hail from Halba community, for the post of Deputy Mayor. The move is to keep Halba community pleased as community members are utterly disappointed with the party. Similarly, former Mayor Pravin Datke or Dayashankar Tiwari could be in the race for the post of Ruling Party Leader, sources said.
The new Ruling Party Leader could be nominated among Corporators from Central Nagpur. The current Ruling Party Leader Sandeep Joshi has been appointed Chairman of State Small Scale Industries Corporation being close to Chief Minister. Two candidates from Central Nagpur – Pravin Datke or Dayashankar Tiwari could fill the bill.