Nagpur: The 108 figure the BJP got in its kitty in NMC poll has left the rivals, mainly the losers, aghast. "BJP managed EVMs for its resounding victory," is now the tone and tenor of the defeated candidates and they have formed an all-party agitation committee to fight out a different battle. The committee is planning to knock doors of the court and place a demand for recounting of votes.
This NMC election saw many heavyweights of Congress licking dusts. During campaigning, all these losing bigwigs sensed overwhelming support to them. Even their 'rate' in gambling circles was abysmally low (It means their winning chances were bright). However, on the day of results, all these top guns saw they were being annihilated by over 4000-5000 margins. The margins of defeat left the "sure-to-win" candidates dumbfounded. The results did not go well down with many of the heavyweights. They smell a rat in their drubbing. Over 250 such defeated candidates held a meeting at Hotel Jagson on Central Avenue the other day and pondered over their decimation. Most of them pointed fingers towards the EVMs for their "stunning" defeats.
Congress candidate Suresh Jagyasi was 'sure' of his victory. BJP's Vicky Kukreja will be the loser was the predictive line. Similarly, Raman Thaokar of Congress was planning a victory celebration so was Shiv Sena's Jagatram Sinha. Shiv Sena's Kishore Parate did not get votes even from his relatives and neighbours! In the Muslim majority areas where some booths recorded 400 votes the BJP got more than 250 votes. All these factors point out "tampering" of EVMs by BJP to ensure its victory, suspected the losing candidates.
All these defeated candidates have collectively decided to file a petition in the court for recounting demand.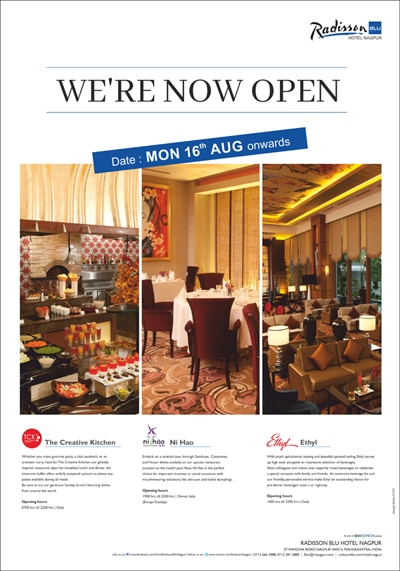 Prominent among those who attended the meeting include Shiv Sena's Bandu Talvekar, Kishore Parate, Congress' Raman Thaokar, Suresh Jagyasi, NCP's Sushil Balpande, Muslim League's Aslam Khan, and others.
BJP refutes charges:
BJP, on the other hand, has strongly refuted the charges levelled by defeated candidates that the Electronic Voting Machine (EVMs) were managed by BJP to score a sterling victory in the NMC poll. In a statement, the party stated that Congress was defeated due to its false ego, internal factionalism and failure to put forth its own policies of development and had no agenda to counter massive development works initiated by the BJP.
The presiding officers conducted mock poll in front of all the polling agents before half an hour of actual polling process began. The polling was conducted after this process only and therefore, the allegation of malfunctioning or manipulations in EVMs is baseless. The defeated candidates are trying to mislead the people of Nagpur instead of graciously accepting the defeat, the party's statement said.