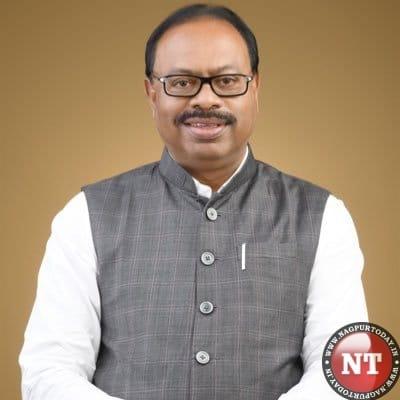 Nagpur: State BJP President and MLC Chandrashekhar Bawankule has strongly refuted claims that the BJP has been unfair to OBCs (Other Backward Classes). Responding to statements made by Sanjay Raut, a leader of the Thackeray group, Bawankule emphasized that the BJP has never treated OBC leaders unfairly. He specifically mentioned that Devendra Fadnavis, former Chief Minister of Maharashtra and a BJP leader, worked diligently to ensure justice for OBCs during his tenure.
Bawankule's response came after Sanjay Raut alleged that OBC leaders within the BJP are treated unjustly. Raut highlighted that even Chandrashekhar Bawankule himself was denied a ticket for the Legislative Assembly polls. Additionally, Leader of Opposition Ajit Pawar accused the BJP of insincerely expressing concerns for OBCs, referring to their actions as mere "crocodile tears." Bawankule has now addressed these allegations.
In his statement, Bawankule stressed that the BJP has never done any injustice to OBCs and that Devendra Fadnavis' appointment as Chief Minister was an important step towards ensuring justice for the community. He did not provide further details or specific examples to support his claim.
"BJP gave me a chance in Zilla Parishad, Legislative Assembly. Made me a Minister. Is this unfair to me? After all this time, the party said only once that you should not contest for the Assembly polls, but was it unfair? Also, look at what happened next. The party has now given me the post of President of State BJP. The party has never wronged me," stated Bawankule.
Bawankule further said, "Prime Minister Narendra Modi is an OBC. BJP has given OBC Prime Minister to the country. BJP has given constitutional status to OBC Commission. Today there are 27 OBC Ministers at the Centre. I can mention many such works done by BJP for the OBC community," he asserted.
Bawankule further said that in Maharashtra Devendra Fadnavis had to become the Chief Minister to give justice to the OBC community. Fadnavis gave a fight for OBC reservation when OBC reservation was removed in local body elections. Maha vikas Aghadi Government cannot give reservation to OBIs. The OBC Commission had sought a fund of Rs 527 crore from the government to prepare an empirical data for OBC reservation. However, Uddhav Thackeray Government did not approve it, he claimed.
"Ask Congress State President Nana Patole who are the killers of OBC reservtaions? Thackeray did not sanction funds for reservation of OBC community. When the Shinde-Fadnavis Government came to power in Maharashtra, the first Cabinet meeting decided to approve funds for empirical data. NCP is now pretending to be supporters of the OBC community. They are making false accusations against BJP," Bawankule said.