Ten new Committees to be formed under Maharashtra Corporations Act, the unhappy Corporators to either head or become members of these committees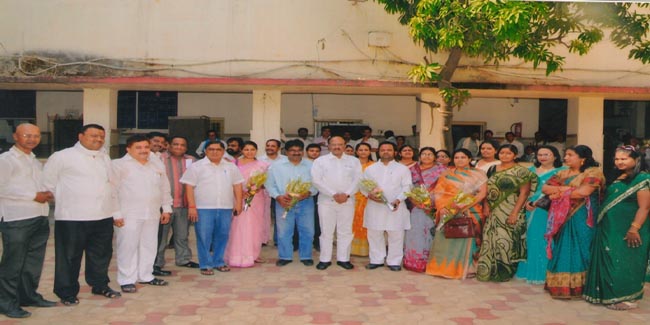 Nagpur News: The Bharatiya Janata Party (BJP), the Ruling Party in Nagpur Municipal Corporation (NMC), which makes all out efforts to maintain all-pleased policy, is likely to get sigh of a relief following  formation the proposed ten committees under Maharashtra Corporations Act Section 30. Now, the BJP could appoint the sulking Corporators of the party on these committees thus making them satisfied at one stroke.
The proposal on proposed ten committees, Project Committees and Estate Committees, would be passed in the General Body meeting of NMC on Saturday (May 18). Out of these 10 committees, 5 committees are of new nature, and names of some committees have been changed like Law and Judicial Committee, Tax Assessment and Recovery Committee, Sports Committee, Fire Brigade and Electricity Committee, and Slums Improvement and Housing Committee ("Magasvasti Nirmulan va Ghar Nirman Samiti") and would come into existence newly. Apart from these committees, Estate and Planning Committee, Medical Assistance and Health Committee, Education Committee, Women and Children's Welfare Committee, and Water Works Committee would be set up additionally by the NMC. The name of "Durbal Ghatak Samiti (Economically Backward People's Committee) has been changed and, now, the committee would be known as "Magasvasti Nirmulan va Ghar Nirman Samiti". The Fire Brigade and Electricity Committee has come into existence for the first time.
According to sources, the Estate and Planning Committee is likely to draw a great completion among the Corporators for obvious reasons. The Independent Corporator Savita Sangole's name has almost been finalized to head "Magasvasti Nirmulan va Ghar Nirman Samiti". The names of BJP Corporators to head or become members the other committees have almost been finalized and are making rounds on Bhushan Shingne, Sharad Bante, Shirish Holey, Anita Wankhede, Divvya Dhurde, Harish Dikondwar, Sangita Girhe, Sadhana Barde, Nilima Bavane, Adv Sanjay Balpande, Rajesh Ghodpage, Kanta Rarokar, Sarika Nandurkar, and Promod Narad.
The BJP would also include the Opposition Corporators like former Mayor Kishore Dorle, Gopichand Kumre, Saroj Bahadure, Bhavna Dhakne in return with thanks for supporting the Ruling Party at the NMC.