Sole party in centre and state will ensure better governance and development: Gadkari
Nagpur.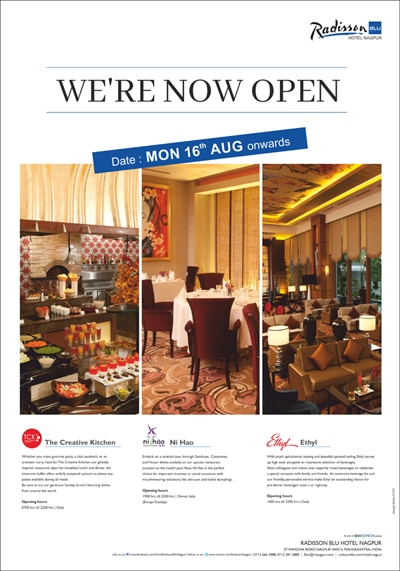 In a press meet organized by BJP, Union Minister for Surface Transport and Shipping Nitin Gadkari welcomed Bahujan Republican Ekta Manch (BREM) chief Sulekha Kumbhare into Bharatiya Janata Party. The Press meet was addressed by Nitin Gadkari, State Chief of BJP, Sulekha Kumbhare and 12 candidates who have filed nominations for Vidhan Sabha Elections from BJP in various constituencies of Nagpur, Ramtek and other surrounding areas like Umrer etc.
Chief of Bahujan Republican Ekta Manch (BREM) Sulekha Kumbhare on Sunday September 28, 2014 sprung a surprise by declaring her alliance with the Bharatiya Janata Party and will render unconditional support for BJP to contest in forthcoming elections of Nagpur Vidhan Sabha.
While addressing the media personnel, Sulekha said that Dr Babasaheb Ambedkar had always envisioned the establishment of a state with prime importance given to sympathy, equality, universal brotherhood and humanitarian principles. She added that unlike other parties which bases its constitution on people from one particular community, religion or caste, 5 years ago this party called the Bahujan Republican Ekta Manch (BREM) was established.
She also recalled how Congress Party had requested the complete support of BREM in the Lok Sabha elections with a promise or offer of 5 seats in the Vidhan Sabha Elections. However, She alleged that the Congress Party had been deferring to take any decision and finally after much pressure from Sulekha called to Delhi to take a final decision. After many deliberations, BREM was offered only three, which again boiled down to 2 seats. What angered her was even after the assured 2 seats one from Ramtek and one from Umrer, Congress party had fielded their own candidates too.
This seemed to be the last straw, so Sulekha Kumbhare talked with Nitin Gadkari and said that since Shiv Sena (which was always against separate Vidarbha) has broken the 25-year old alliance, and the fact that BJP shared the same ideology of a separate statehood for Vidarbha, BREM would support BJP unconditionally in the forthcoming Vidhan Sabha elections.
Sulekha Kumbhare alleged that Congress party has cheated me and has been going back on almost every promise it made with BREM.  Sulekha Kumbhare claimed that she is happy she has come in alliance with a Nationalist party. She added that right from the top, every leader has a vision especially leaders like PM Narendra Modi, Shipping Minister Nitin Gadkari and State Chief of BJP Devendra Fadnavis. She added that under their able guidance and leadership, development of this region is almost certain.
State Chief of BJP Devendra Fadnavis while addressing the media personnel said that He is happy that Suleka Kumbhare has joined BJP. He welcomed her and added that BJP will now get an added impetus in ensuring a clear win for the BJP. He added that if all the 12 candidates of BJP work hard, BJP, most certainly will register a 100 % win with absolute majority. Devendra claimed that the political atmosphere in Maharashtra is all charged up and people have decided to bring about a positive change in the leadership and will definitely vote for us and help us win the elections with absolute majority. Devendra claimed that if we win in the elections, Nagpur will see progress or movement with a Double Engine (BJP in power in the centre and the state).
While answering to a question about how many seats is BJP ready to fight in the forthcoming polls, Devendra Fadnavis claimed that they are fighting a total of 282 seats in Maharashtra.
Replying to another query, he gave the breakdown of the 31 seats of allied parties.
He said 14 seats of Swabhimani Shetkari Sanghatna, 8 seats of Republican Party 5 seats of Shiv Sangram and 5 seats of Rastriya Samaj Party.
While replying to another query, Fadnavis said that BJP has been and is always in favour of small states, since the governance would be better. He claimed that the two states that were formed under our rule have really progresses very well. However, we will not divide the state like Congress government making two bothers to fight and induce hatred. (Telanghana's division from Andhra Pradesh).He added that this is not a new demand for separate statehood. The issue is in the central and state manifesto of BJP.
Fadnavis claimed that this time round, the elections will not be fought on the basis of religion, caste, regional affiliations but on the issue of Development. People will also vote for progress of the region and development. Our only aim is to root out the corrupt NCP and Congress government.
When a media personnel asked Fadnavis, why the party has given seats to some corrupt politicians who were leaders/ministers in other parties, Fadnavis claimed that such politicians amount to only 1 %. He added that in order to destroy Lanka, some Vibhishan also need to be included. (Lanka dahan karney ke liye kuch Vibhishan ko bhi sath lena padtha hai.)