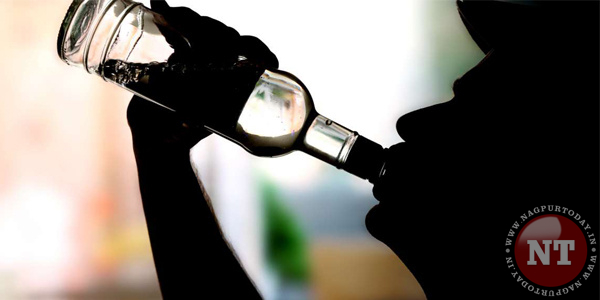 Nagpur: In a major twist, the daughter of Pratap Nagar ASI Bhagwan Shejul, who was trapped by ACB for demanding Rs 5 bribe from a man, has accused the ACB of implicating his father in a false case. Neha Shejul has also alleged that the ACB officials misbehaved with family members of the ASI. The accusations have raised questions over working of Anti-Corruption Bureau.
It may be recalled that the ASI Bhagwan Shejul was on Wednesday booked under Section 7(A) of Prevention of Corruption Act following a complaint reportedly lodged by Manoj Baisware (48), resident of Kumbharpura, Santra Market. A complaint was filed with ACB that the ASI demanded Rs 5 lakh bribe and tried to accept Rs 1.50 lakh as per deal for sparing Baisware of action in a cheating case.
According to Neha Shejul, who is software engineer, the ACB booked his father ASI Bhagwan Shejul of Pratap Nagar Police Station without preliminary probe and ascertaining the truth of the complaint. After registering the case, the ACB sleuths raided Shejul's house in Pratap Nagar around 7 pm and carried out search forcibly. During the search, the ACB officials insulted and misbehaved with family members, who are highly educated.
"When the ACB men could not find any incriminating documents and concrete evidence, they eyed a costly bottle 'Johnnie Walker' Scotch whisky worth Rs 11,000 kept in an almirah. Later, on the pretext of further probe, the ACB sleuths took the 'Johnnie Walker' bottle in their possession for a heady party in the night. Around 10.45 pm, the ACB officials asked Neha to bring chilled water and glasses. Soon, all the officials enjoyed the Scotch whisky one by one. At that time, three women cops stayed put in the house and kept a watch.
When the ACB cops asked about the costly Johnnie Walker bottle, Neha Shejul told them that the liquor bottle is duty free and was imported from abroad through a friend for serving to guests. Neha further said that charges against her father are totally baseless and false. "It a conspiracy by some Pratap Nagar Police Station personnel to implicate my father in ACB case. My father had filed a written complaint with ACB in this connection on September 17 itself. A copy of this complaint is with her. In the previous night also at 11.10, my father had phoned ACB office on 0712-2561520 and talked to DySP Mahurkar in this regard. The DySP Mahurkar had told my father to come in the morning next day and lodge a complaint. Accordingly, my father went to the ACB office on September 17 and lodged a complaint. Even then the man named Manoj Baisware was trying to bribe my father for saving him in a cheating case. But the ACB officials acted unilaterally and booked my father neglecting his complaint," Neha claimed.
Nagpur Today is in possession of conversation the ASI Bhagwan Shejul had with DySP Mahurkar and also copy of the complaint filed with the ACB by the ASI.
When Nagpur Today tried to contact SP (ACB) P R Patil, he did not respond. Later, Additional SP Rajesh Duddalwar termed the allegations of Neha Shejul and other relatives as baseless. "Whenever ACB team goes for searching house, it is accompanied by two government witnesses. House searching is very process of ACB action. Our team did not seize any liquor bottle. Baseless allegations are being levelled to blunt the ACB action. At this moment, the accused ASI Bhagwan Shejul is absconding and is being hunted by ACB team," Duddalwar said.