Nagpur: In a bizarre incident, four members of a family in Kalamna consumed poison with the motive of committing suicide. All the four, including two male and two female members, have been admitted in ICU of a hospital.
The victims have been identified as Shankar Ninave, Ratna Ninave, Pravin Ninave and Dipti Ninave, all residents of Navkanya Nagar, Kalamna. Ironically, Pravin, son of Shankar Ninave, had got married with Namrata on February 1 last. It is learnt that a few days ago, a brawl had erupted between Dipti and Namrata over a domestic issue.
Subsequently, Namrata's mother came to Ninaves' house on February 10 and took her daughter to their house. At that time also, a dispute arose between Namrata's mother and the Ninave family. On Thursday morning, the four members of Ninave family started vomiting heavily following consumption of a poisonous stuff. The condition of the Ninaves got noticed by a neighbouring woman and she raised an alarm. Later, the neighbours rushed the four members of Ninave family to a hospital and got them admitted in ICU.
A team of Kalamna police, after being informed about the incident, reached the spot and started a probe. Police too were baffled over the attempt by the Ninaves to commit suicide and were trying to ascertain the exact reason that could have led to such bizarre step.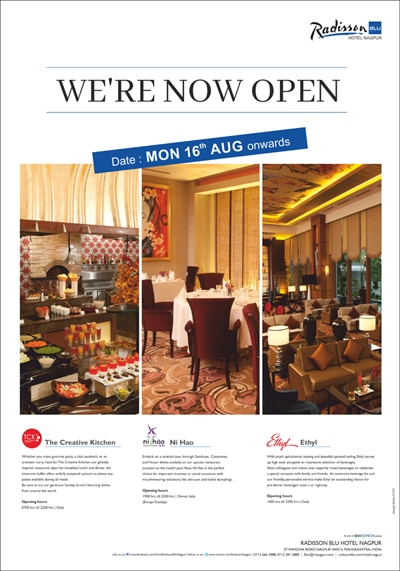 According to police, Shankar Ninave, along with family, resides in Navkanya Nagar on Bharatwada Road in Kalamna area. Other members of the family include Shankar's wife Ratna, son Pravin and daughter Dipti. Shankar is an ex-employee of BSNL. On February 1 last, Shankar's son Pravin had got married with Namrata at Patel Lawn on Old Kamptee Road.
A marriage reception was also held on February 3. But shockingly, exactly on eleventh day of the marriage (February 11), the Ninave family tried to end their lives by consuming a toxic stuff in the early morning. Fortunately, a neighbouring woman noticed the deteriorating condition of the four and alerted other neighbours. The Ninaves were immediately taken to a hospital and admitted in ICU. The incident has triggered a blame game between the Ninaves and Namrata's family.
Kalamna police have registered a case and launched an in-depth investigation to determine the exact reason behind the suicide attempt by Ninave family.