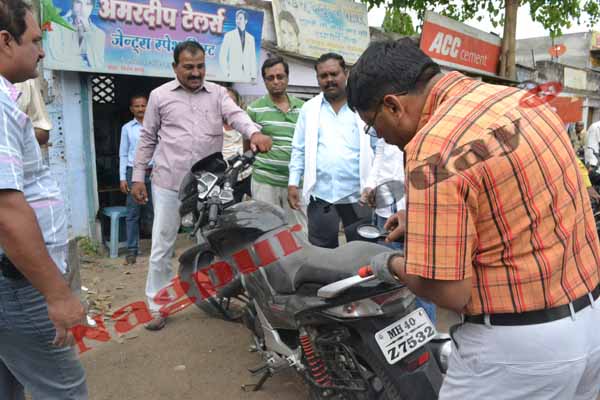 Nagpur News: In another development in the hunt of Raja Ghaus, police found the Honda CBZ (Extreme) bike near at Gittikhadan Square on Saturday morning. Ghaus had opened fire on policemen a couple of days ago. Ghaus and his mates involved in the crime were still at large and police have launched a hunt for him.
It is noted that eye witness of Roshan murder case confirmed that he had shot him dead and thereafter opened fire on policemen. The continuous hide and seek game with the police have made the police on toes to nab Ghaus. Gittikhadan PI Chakshupal Bahadure informed that the bike on which Ghaus had made an escape was found at Gittikhadan Square. It is suspected that his bike had gone dry due to which Ghaus had left the bike and escape again. Police have started search in the nearby jungle area and the residential areas.
Police have assured the mediapersons to nab the culprit as soon as possible.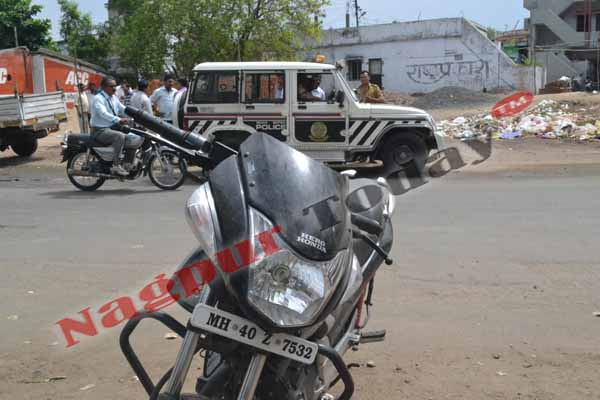 Related news: http://nagpurtoday.in/chaos-of-raja-gaus-from-petty-thief-to-dreaded-arms-smuggler-in-nagpur/