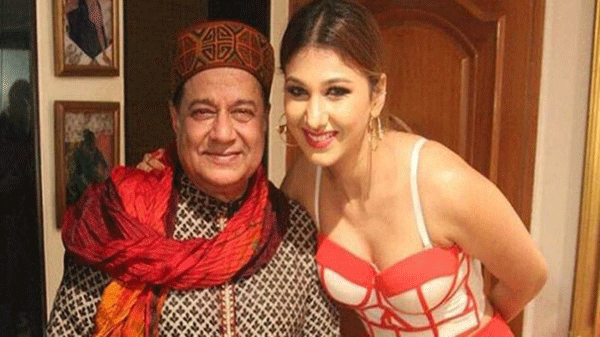 Bhajan samraat Anup Jalota, 65, and his girlfriend Jasleen Matharu, 28, whose love affair had set the internet ablaze on the grand premiere night, are taking it slow in the BB house.
Jasleen is spotted taking care of Anup's daily needs, such as medicines, food and other things as a gesture of love and respect. But if you compare them to other couples who featured in the show previously, they are maintaining quite a low profile.
But recently, we stumbled upon an earth-shattering revelation about the two. A model named Aneesha Singh, who is Anup's confidant, gave an interview to IndiaScoops.com and revealed that Jasleen was allegedly pregnant with his child last year and even had an abortion.
She told IndiaScoops.com, "They were yelling at each other. I have never seen them so mad at each other before. Jasleen claimed the pregnancy was due to Jalota's carelessness, which was hotly refuted by the Bhajan King. I do not know what happened thereafter. He (Jalota) told me to leave as he was in a very bad mood and would meet me after 2-3 days. I later on learnt that she had an abortion."
"Days later, Jalota told me he felt that Jasleen was cheating on him and that she had a secret boyfriend in the UK, a charge which Jasleen always denied. I was his punching bag. He used to share all his insecurities regarding his relationship with Jasleen and kept asking me what to do," she added.
Anup and Jasleen, who kept their relationship under wraps for 3.5 years, and even kept their families in dark about it, disclosed about their secret affair on the grand premiere of Bigg Boss 12. Jasleen's father Kesar Matharu in an exclusive conversation with India Today said he did not approve of the relationship and he and his family are shocked with the disclosure.
"I will never give my approval to this relationship. I will not give my blessings to them, and I would rather keep my distance from this. But I will definitely ask my daughter why she did it. If she admits to her relationship with him, I will maintain my distance from them," he told us.
We wonder, how Jasleen's family will react to this news.