Philanthropy is not a one-time effort. It is a sustained continuous on-going process. Nagpur Round Table 83 has just proved to be truly philanthropists by their sustained efforts in achieving their main objectives.
In continuation of their efforts to construct more classrooms for the less privileged children, A Bhoomipujan for the construction of a New Wing at 'Jivan Shikshan Vidyalaya' run by the Uday Shikshan Sanstha at Untakhana, Nagpur was performed by Area III Chairman GLMF Tr. Aditya Jhunjhunwala and Area III Vice Chairman Tr. Prateek Pitalia on the 24th of March 2019. Many tablers of Nagpur Round Table 83 had taken out time from their busy schedule to be present on the occasion.
Nagpur Round Table 83 has upheld Round Table India's initiative of reaching education to the poor and needy. Nagpur Round Table has been in existence for past many years. Year on year by doing charity events and projects they work for their common goal of Round Table India – Freedom Through Education and under which NRT 83 has till date made 7 schools and many other small and big social work which benefited the society in million other ways. Round Table India has tied up with Bajaj Auto Limited and has taken up the mandate of building infrastructure for schools that provide education to the needy and poor across the country.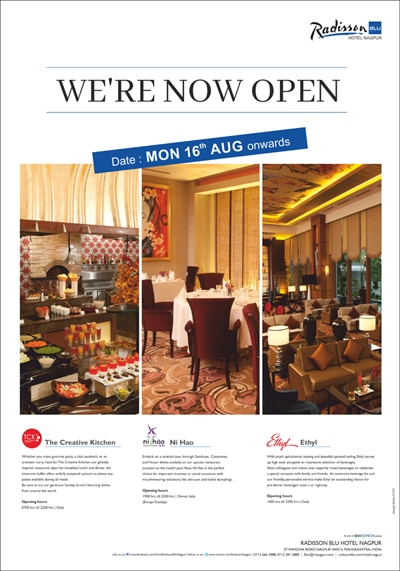 After identifying this school with its need for a better infrastructure, Nagpur Round Table 83 had built 10 classrooms in the existing school. They have now decided to build two additional classrooms and toilet block for the school. Uday Shikshan Sanstha is an organization that has been involved in the noble work since 1959 here in Untkhana.
Round Table India has been making school in India from the year 1997 onwards and has made more than 6189 class rooms till date in 2588 projects at an outlay of 244.65 Crores which in-turn has benefitted more than 6 million children in perusing their education.
While speaking to Nagpur Today, Aditya Jhunjhunwala said that Nagpur Round Table 83 has grown tremendously. Almost every year they have come up with a new project.
Present Chairman of Nagpur Round Table 83 LMF Tr. Ritesh Saraf said that they have taken up the noble initiative of building infrastructure for those schools which are imparting education to the poor and needy and are in dire need of finances to build more classrooms. According to Ritesh Saraf, their initiative that started in 2000 has kept growing steadily and has added 4-5 classrooms every year.
The tablers who were present on the occasion include Kapil Hirani, Rahul Agarwala, Sandeep Soni, Pankaj Tapadiya, Nilay Verma, Piyush Daga, Nishant Yaduka, Vedant Agrawal