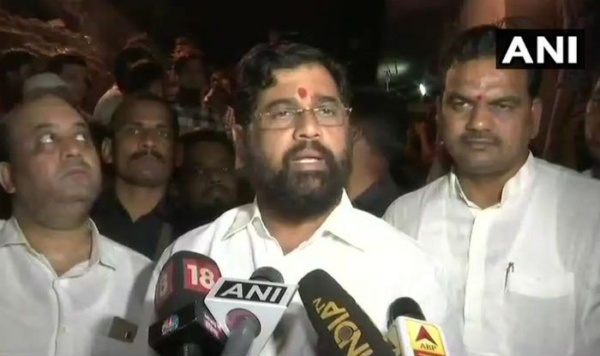 Bhiwandi: Soon after a portion of a building collapsed here on Tuesday night, Maharashtra Minister Eknath Shinde blamed the builder for it. "The building was constructed six years back and the incident proves that it was not constructed well. It has collapsed due to the builder's negligence that claimed one life. Strict action will be taken," he told reporters.
A member of the National Disaster Response Force (NDRF) told sources that the situation had been brought under control. "The building was in a dilapidated state and was empty. It collapsed and fell on a nearby chawl where some people were trapped. All have now been rescued though one person died," said Mahesh Nalawade.
In the past few days, there have been many reports of building collapse in different parts of the country. On Sunday, a building collapsed in Missal Gadi, leaving two dead and many injured. Meerut Inspector General Ram Kumar told ANI, "According to documents, this land belonged to a builder.
We have identified four persons related to that and are in the process of taking them into custody. We will file an FIR and take the harshest action against culprits." The labourers had alleged that the builder forced them to keep working despite a crack which was visible in the building. Five labourers were rescued, a police official said.
Just last week, an under construction building had collapsed on an adjacent one, killing nine. The tragic incident took place in Greater Noida's Shahberi village on Tuesday night when a six-storey under-construction fell on an adjacent four-storey building.
One of the buildings was unauthorised and the collapse may have occurred due to use of sub-standard materials and weak foundation, according to officials.