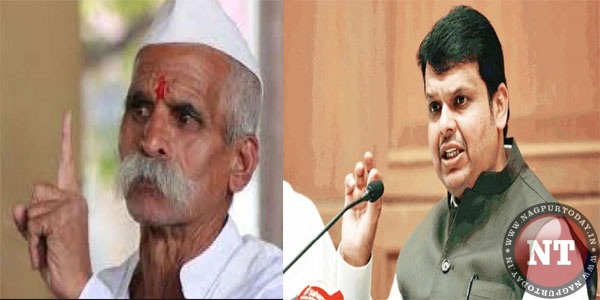 Nagpur: Maharashtra Chief Minister Devendra Fadnavis on Monday assured the state Legislative Assembly for detail probe into the reported comments of Sambhaji Bhide that the Manusmriti, an ancient Hindu legal text, was superior to the teachings of saints like Dnyaneshwar and Tukaram.
"A probe would be conducted if any unconstitutional or illegal comments were made and proper action would be taken," Fadnavis said.
Bhide, chief of the righ-wing Shiv Pratishthan Hindustan, is accused of instigating the violence against Dalits during the 200th anniversary celebrations of the Bhima-Koregaon battle in January 1 this year. He has denied the allegation.
Fadnavis told the House that his government was bound by the Constitution and the teachings of revered saints like Dnyaneshwar and Tukaram and added that there was no question of it supporting the Manusmriti.
"We are committed to the Constitution and teachings of saints Tukaram and Dnyaneshwar," he said.
Fadnavis also said that the processions, also called waaris, of palanquins carrying the padukas of these saints were, traditionally, welcomed by people flaunting weapons.
The issue was raised by NCP's Ajit Pawar who said that Bhide's comments were condemnable.
He wanted to know the government's stand on Bhide's comments which he said were insulting to the two reverend saints. Pawar also demanded Bhide's arrest for allegedly provoking the youth.
Stating that the CM had given Bhide a clean chit in the Bhima Koregaon violence that took place on January 1 this year, leader of the Opposition, Radhakrishna Vikhe Patil wanted to know if the government agreed with Bhide's comments or whether it intended to stop them.