Nagpur: The Right to Education (RTE), aimed at ensuring quality education to the children from poor sections of society, is being smart played by the top schools in Nagpur, in order to ditch the deserving students. Ironically the education department too is proving to be inactive before the whims of such schools. In a testimony to the prevailing situation, a case of Bhavan's School has come to light. Ramnagar Hilltop resident Sagar Ramteke whose daughter has been selected in the lucky draw for admission to Civil Lines branch of Bhavan's School, is a hapless parent now. He has been running from pillar to post to secure admission for her daughter after the school authority cancelled the admission, saying the distance from school to their house is more than what is prescribed in RTE rule book.
Ramteke has even approached deputy director of primary education in this regard. Upon Ramteke's complaint to the DDE, the school replied that the admission was cancelled as the distance between the ward's house and the school premises is more than 3 km. Interestingly the rule says aerial distance should be taken into consideration and not the road map.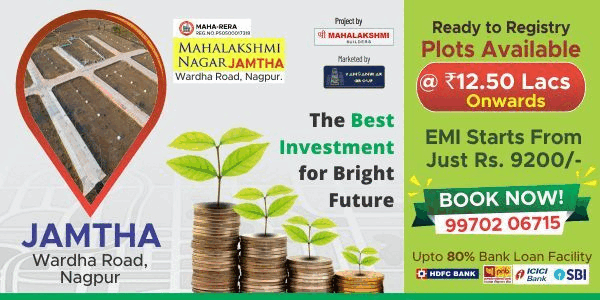 School corrected mistake but showed false house location


Later when the school realised its mistake it again submitted the reply with aerial distance shown in it but here they committed the glitch again. This time they changed the address of Ramteke's house which is actually 300 metres away from actual location.
Covering the goof-up


Authorities from Bhavan's School also tried to cover the goof up by submitting that the address given by the person (Ramteke) under RTE was not correct. However Ramteke claimed that school representatives had reached his house for survey and he received all the communication from school as this address only, which is being tagged as incorrect by the school.
Education Deptt Helpless!
However the education department has also expressed its inability to do nothing much except sending letters to the school. For the sake, the DDE assured to send one more letter! The department however failed to inform that if the parents are not satisfied with school's reply, then whom should be approached.
The Political Pressure
Meanwhile, RTI and Human Rights activist Shahid Sharif said that this was not the isolated case in Bhavan's as the school authorities are clearly subsiding rules to discard admissions under RTE. Sharif even questioned the education department's role in the matter, saying that the political connections of these schools often prompts officials to refrain from acting against their whims.
Nagpur Today even called up Bhavan's school principal Anju Bhutani who disconnected the call when she was inquired about RTE admission. Later, she did not respond to several calls.