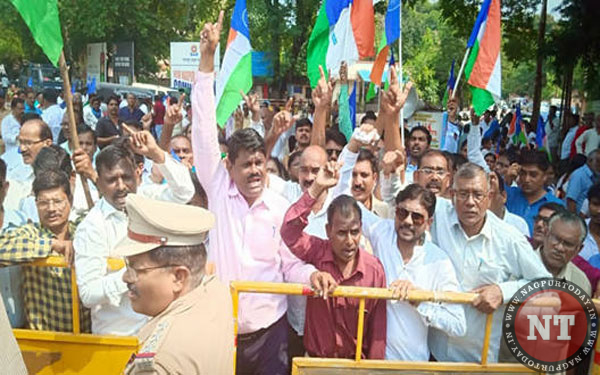 Nagpur: Demanding immediate seizure of the huge haul of illegal arms from Rashtriya Swayamsevak Sangh (RSS), the members of Bharip Bahujan Mahasangh took out a procession to the office of Commissioner of Police (CP) Nagpur on Monday. The members of the Mahasangh participated in the rally in large number under the leadership of State General Secretary Sagar Dabrase, who said that there was the Constitution and the police department to protect the citizens of the country.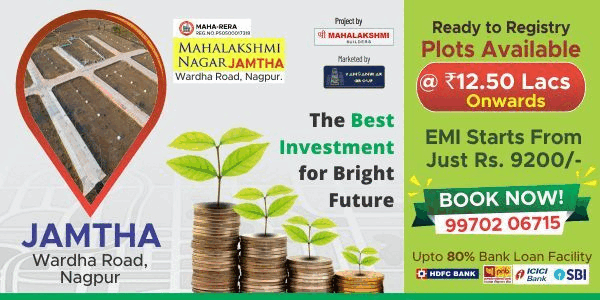 RSS was a non-registered organization and its members possess huge number of illegal arms without licenses. These arms were worshipped openly on Dussera every year. Police should immediately seize all these arms and take legal action all the members, Dabrase demanded. He added that the murders of Dr Narendra Dabholkar, Govind Pansare, Gauri Lankesh and M M Kalburgi were the result of illegal possession of arms by several Hindu outfits, who were trying to create pollute the peaceful in the nation.
Bharip Bahujan Mahasangh had filed a complaint in this regard on 6 September at Kotwali police station but no action was taken on the complaint. The Mahasangh warned that if immediate action was not taken against RSS members, the Mahasangh would launch a State-wide agitation to press for their demand.
Those participated prominently in the rally included city president Ravi Shende, Raju Lokhande, NItesh Jangale, Milind Meshram, Sachin Meshram, Bhushan Bhasme, Rajesh Bhandare, Vishal Gondane, Vanmala Ukey, Vishal Wankhede, Prashant Narnawre, Aashay Pagare, Prahlad Gajbhiye, Dharampal Wanjari, Chadrakant Dahiwale, Milankumar Sahare, Ravi Wanjari, Balu Harkande, Nirbhay Bagde and several others.