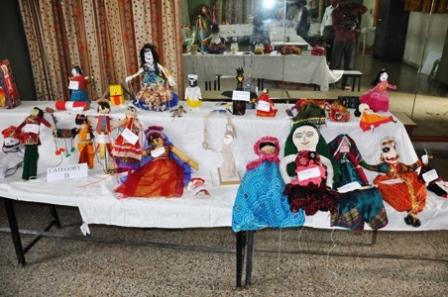 Nagpur Education News : A puppet making competition was organized under the banner of 'Best out of Waste' at Ira International School to recreate an ancient art which is losing its charm and identity in this hi-tech era. The idea behind organizing this competition was to see the talent of the child and to convert waste material into useful product by using cost free items. It is an initiative every year taken by the institution to boost the creative skills of tiny fingers to make them learn how to recycle and reuse the waste material in this fast polluting world where Global Warming is taking its toll.
There were 980 participants from 27 schools under different categories which have shown their enthusiasm for this competition. This year the theme was to make puppets out of waste material.
The children were divided into four different categories where category A students were asked to prepare Stick Puppets, Category B students made 'Finger Puppets', Category C prepared 'Face Mask and Hand Puppets and 'Dancing Puppets', were made by category D students.
The competition was adjudged by the eminent, creative and experienced personalities from the city namely Narendra Krishnarao Manne, a renowned Art teacher of Nav Bharat Vidyalaya, Reshimbagh, Kishore Sontakke, a famous art teacher of Shri Niketan Madhyamic Vidyalaya, Jayant Gaikwad, a talented art teacher of C.P & Berar High School and Junior College and Narendra Barai, a creative art teacher of Middle School Dattatray Nagar.
On this occasion, Students of Ira International School, presented puppet show which turned the arena very enjoying, and was appreciated a lot by teachers in charge and students from different schools.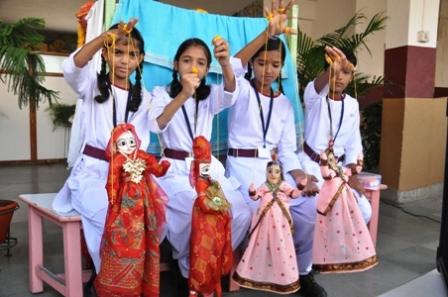 The judgement was done on the basis of neatness, creativity with amount and type of waste material used. In category A the first prize was bagged by Mihira Kate from Centre Point School, Dhaba. Sneha Dubey got the second prize from Narayana Vidyalayam and Mrunmai Pande with Rashita Harnal from B.R.A. Mundle and Jain International School secured the consolation prizes simultanously.
In category B the first prize was bagged by Trisha Garg from Centre Point School, Katol Road. Aditi Nasare got the second prize from B.V.M. Shrikrishna Nagar and Ricky George with Mrunmayee Limaye from Jain International School and B.R.A. Mundle respectively secured the consolation prizes.
In category C the first prize was bagged by Bhavesh Chauhan from Neeri Modern School. Prerna Amazare got the second prize from J.N,Tata Parsi School and Rishika Dargan with Parth Barahate from C.P. Katol Road and Modern School, Koradi Road  simultanously secured the consolation prizes. Mrunmayee Tongse from J.N. Tata Parsi School got a special prize.
In category D the first prize was bagged by Alisha Choudhary from St.Claret School. Ananaya Acharjee got the second prize from Narayana Vidayalayam and Simran Babra with Gauri Dhurde from B.R.A's Mundle School and V.T.Convent School secured the consolation prizes simultaneously.
The Management with the Principal of the school Mrs. Reena Dargan congratulated all the winners and the participants for participating and showing their hidden talents which is the need of an hour in order to make our life full of innovative and creative ideas.
By Marcelo Azavedo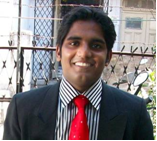 %%wppa%% %%slide=62%%