Nagpur News.
Department of Post, Government of India, after considering the rapid growth of outer areas in Nagpur like Besa, Pipla and Beltarodi, has decided to convert Besa Road Post Office into Delivery Post Office with effect from 07.07.2014. Previously, the mails of these localities were being delivered from Pipla Branch Post Office (In account with Mhalgi Nagar Post Office) resulting delay in delivery of mails. The Besa Road Post Office will have new Pin code 440 037.
The competent authority,  Senior Superintendent of Post Offices, Nagpur City Division,  has said that now onwards, the residents residing in the following localities will get the delivery of postal mails from Besa Road Post office. The localities are:
1) Manish Nagar, Beltarodi, Shyam Nagar, Jai Durga Nagar , Adiwasi Society, Sai Krupa Society, Shilpa Nagar, New Balpande Layout, Dalabai Kachore Nagar, Jaiprabhat Society, Krishi Nara Society, Khante Layout, Panchatara Society Number-4, Bharatiya Gruha Nirman Society , Padmavati Govind Society.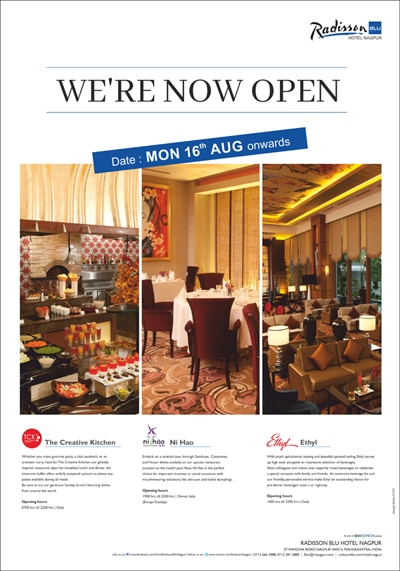 2) Pipla, Besa, Ghogli, Hudkeshwar Khurd, Hudkeshwar Bujurg, Veda Kirnapur, Kanhadgaon, Ghodatpanjari, Ramesh Estate, Swamidham, Vijay Apartment, Swami Samarth-Kadambini Vihar, Rewati Colony, Padmavati Colony, State Bank and Travancore Bank, Bank of India, Pandav College, Vimaltai Tidke College, Jayanti Mansion-I and VII, Kasturi Nagari, Harihar Nagar, Poddar International School, Royal Gondwana School, Shankarpur, Pyramid City, Ensara City, Ganeshdham, School of Scholars.
All residents are hereby informed that they will now avail the postal facilities like opening of new accounts, delivery of mails, postal insurance schemes, acceptance of telephone bills, booking of Speed Post and Registered Letters and other premium services from Besa Road Delivery Post office, said a press release.