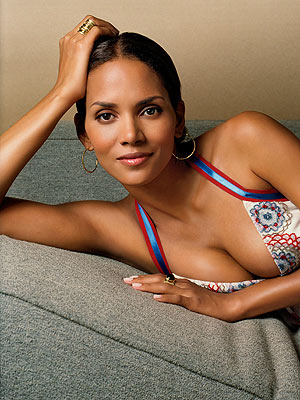 One of Hollywood's favorite moms is expecting again, Halle Berry is reportedly three months pregnant with a baby boy, her first with fiance Olivier Martinez.
But based on the pictures, it is believed that she may be a little further along.
A source said that Berry has been feeling sick and was complaining about gaining a little weight but days later found that she was pregnant.
The 46-year-old actress is already mother to 5-year-old daughter Nahla, who she had with her former boyfriend Gabriel Aubry.
Nagpur Today wishes Halle Berry .Happy baby!!!!
: Yash Raj Trivedi