NEERI scientists also appreciated OCW's WTP working

Nagpur.
A delegation of senior officials from Bengaluru Water Supply & Sewerage Board (BWSSB) headed by Dr. Ravi Chandra, Executive Engineer, BWSS and Dr. Narayana, Chief Engineer, BWSS recently visited Nagpur to study Nagpur Municipal Corporation (NMC) and Orange City Water's (OCW)'s ongoing ambitious uninterrupted water supply (24×7) Project.
The BWSS panel was in city on Jan 6 and 7, to study Nagpur Municipal Corporation's Ambitious ongoing Project of Uninterrupted Water Supply Scheme for the city of Nagpur under JnNURM in order to check the feasibility of implementation of a similar project for part of Bengaluru City.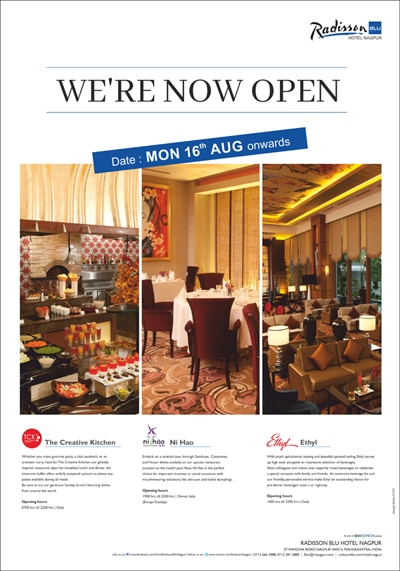 BWSS is planning to implement similar project in the 'Malleshwaram' area of Bengaluru on the lines of Nagpur. The BWSSB panel visited various sites where OCW's works are going on like pipeline laying work thru Horizontal Directional Drilling (HDD) machine, HSC's sites, ESR rehabilitation sites.
The delegates also visited Seminary Hills MBR which is being rehabilitated by OCW-NMC, Pench 1 WTP which is completely rehabilitated and its capacity is enhanced from 117 MLD to 136 MLD, Pench- 2 WTP which is under rehabilitation. The delegated were also taken to the site where a major work of laying a 2mtr dia pipeline from the Break Pressure Tank, constructed for efficient maintenance of the water levels in Gorewada Lake, to the Water Treatment Plant. Along with the understanding of technical aspects of the project, the BWSSB panel also interacted with a few consumers from slums where the project implementation is already completed. The consumers gave their feedback to the officials which were very positive. They also enquired about the pattern of change in their bills before and after the implementation. To which the officials got an affirmative response from the citizens saying that the billing pattern has not shown any rise, instead water quality is improved.
OCW CEO Mr Sanjoy Roy, NESL Executive director Mr Aziz –Ur-Rehman, OCW top official Mr Praveen Sharan, Mr Sandeep Purohit, Mr Amit Gedam, Mr Dilip Thakare alongwith NMC official Mr Manoj Ganvir demonstrated new technical innovations and best practices implemented by OCW to them. Along with that, the communication as well as social welfare activities which OCW is taking up which are necessary as the project is more socio-political than just technical.
They tried to get an Overall Comprehensive Understanding of the project with the roles and responsibilities of all the stakeholders. They also studied the framework of the contract including the commercials and the payment mechanism for the operator between NMC and OCW more so because it is one of its kind Public-Private-Partnership contracts in the entire country.

The BWSSB officials also met Executive Director, NESL Mr Aziz –Ur Rehman to understand the roles and responsibilities of a Special Purpose Vehicle like NESL (Nagpur Environmental Services Pvt. Ltd.) in a contract like NMC-OCW followed by a meeting with Hon. Municipal Commissioner.
The BWSSB officers were delighted to see a project like this being successfully implemented on such a large scale. They said, "It is a well-panned contract which is being executed in an equally well-planned manner."
Meanwhile recently a group of scientists from Central Pollution Control Board (CPCB) and scientists from National Environmental Engineering Research Institute (NEERI) from states of Delhi, Aasam, Orissa, Indore, Madhya Pradesh, Tamil Nadu visited OCW's water treatment plant at Gorewada. The scientists were DR. G.K. KHADASE, NEERI, . K. BHATTACHARYA, ASSAM GUWAHATI, ARVIND KUMAR, DPCC, DELHI, S. K. GUPTA, MPPCB, INDORE,S. PURUSHOTHAMAN, CHENNAI and BIBHUTI MOHATY, ODISHA BHUBHNESHWAR
They also thanked NMC and OCW for the support they received during their visit.