Nagpur: Can you believe it? Believe it!! Only 7 citizens occupied their newly constructed houses in the city of Nagpur in the past five years! It simply means that Nagpur Municipal Corporation (NMC) has issued only seven occupancy certificates in the past five years.
This startling information was procured by RTI activist Abhay Kolarkar by posing a query to NMC.
That only seven occupancy certificates were issued by NMC in past 5 years shows the civic body in poor light. It is nothing but utter callousness of planning authority, developers and citizens alike towards safety and adherence to sanctioned building plan.
Occupancy certificate is mandatory for bringing a building into use, according to city's Development Control Regulations (DCR) implemented since 2001. Still, over 90% buildings in the city do not have this certificate which also very important as far as fire safety norms are concerned. Despite provisions of stringent action, the civic body is found never acted against violators. The Occupancy Certificate is issued by the local planning authority to certify that the building is fit to be occupied. The occupancy certificate is issued only after verification of adherence to Building Regulations, Safety Regulations, provision for utilities etc. The OC can only be obtained by the builder after the Completion Certificate is issued by the Planning Authority. However, it seems that the Town Planning Department of NMC or builders are not sensitive over obtaining OC from the competent authority.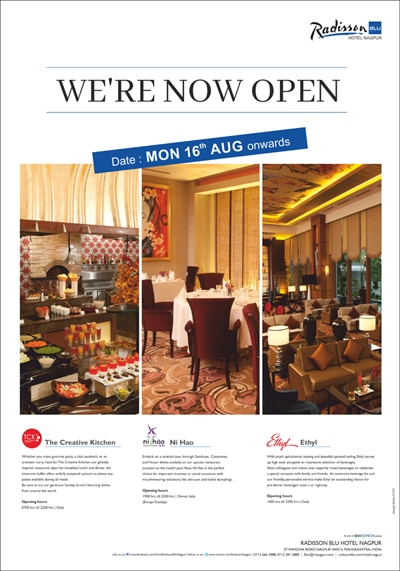 Nagpur Municipal Corporation implements stringent conditions that make occupancy certificate a must for all new buildings. Under the new norms, water and sewage connection can be provided only after occupancy certificate has been issued to the building. But all these norms and bye-laws seem to be only papers.
On the other hand, the civic body has scored a point. It earned Rs 305 crore from sanctioning building plans in last five years — from April 2013 to August 31, 2018. The department has sanctioned 849 plans in this period but only 7 occupancy certificates were issued in the year2017. Earlier, the department did not issue any OC to any building.
This clearly indicates that several high rise commercial and residential buildings do not have OC that is against the rules and bye laws of the MRTP Act, 1966. The department has rejected 944 building plans for several reasons.