New Delhi: Controversy has surrounded the Karnataka election date announcement after the Bharatiya Janata Party's IT cell head Amit Malviya tweeted a set of poll dates even before the EC made its announcement.
Oh ho …Why did you delete this important announcement @malviyamit ? pic.twitter.com/kg488Zaknw

— Priyanka Chaturvedi (@priyankac19) March 27, 2018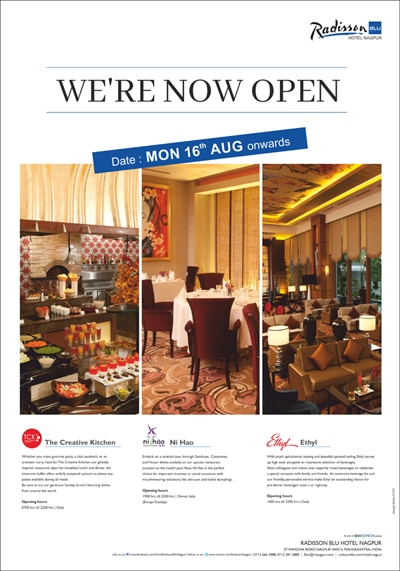 BJP becomes the 'Super Election Commission' as they announce poll dates for Karnataka even before the EC.

Credibility of EC is on test.
Will EC now issue notice to BJP President, Amit Shah & register an FIR against BJP IT Head for leaking EC's confidential information? pic.twitter.com/i3vU2iJpjH

— Randeep Singh Surjewala (@rssurjewala) March 27, 2018
"Karnataka will vote on 12May2018, counting on 18May2018," Malviya said in his now-deleted tweet, later claiming that his information was coming from a TV news channel. He later deleted the tweet, which ultimately had the incorrect dates.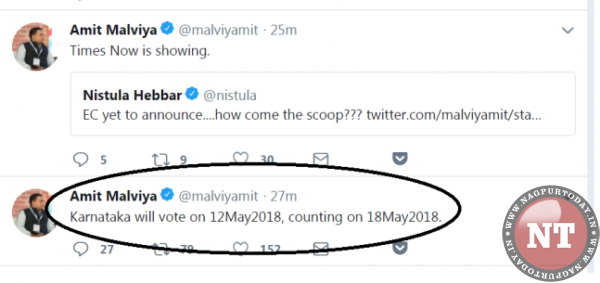 CEC OP Rawat was asked about Malviya's tweet during the Election Commission's press conference. Rawat said the Election Commission will look into the issue and take "appropriate action" before adding "they were wrong" after it turned out that the dates tweeted out by Malviya weren't entirely correct.
How does BJPs IT cell chief knows the poll dates in advance? He tweets the poll dates atleast 15-16 minutes before ECI announcement! pic.twitter.com/NUjikgvU55

— arunoday (@arunodayprakash) March 27, 2018
Did the @BJP4India IT cell actually announce the Election Dates in Karnataka even before the Election Commission did? Why the hell don't they also announce the results? Before voting.

— SUHEL SETH (@suhelseth) March 27, 2018