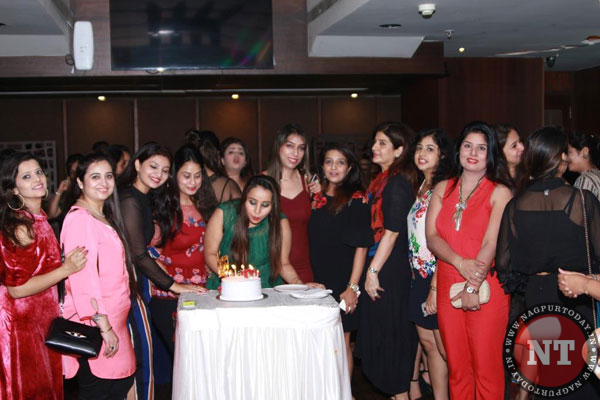 Birthdays are meant to cherish good times with friends and families, and yes your special ones too. Its that time of the year which bring some wonderful moments and great wishes from all those you love and the ones who love you.
Gorgeous lady Gurmeet Alag too shared her moments of joy and wonderful memories to cherish forever when she rang in her birthday with close friends and family at a plush hotel in Nagpur.
Looking resplendent in the lush green attire, Gurmeet wore the perfect look and that million dollar smile on her face. The birthday gal was seen literally living in the moments.
Even the friends reciprocated with equal enthusiam loaded with bundle of wishea and memorable gifts.
Every one enjoyed her party with full on dance on back to back bollywood numbers.
Soon after the cake cutting ceremony was done her friends hit the dance floor, and showed their swag and brilliant dance moves.
Her bestie Neha Shahu said it was really a wonderful time that we shared together. I wish her a Happy Birthday.
Well, the party ended on a scrumptious note where the host and guests had a heartful meals stuffed with mouth watering dishes.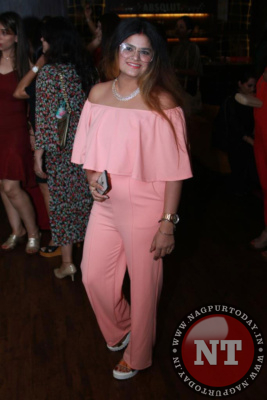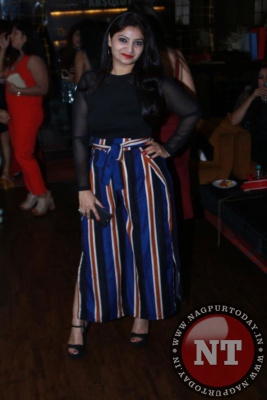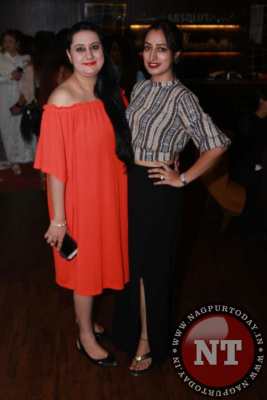 – Farhan Kazi
Pics by Kunal