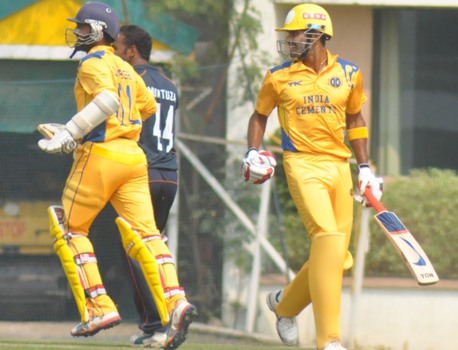 NAGPUR:
First Vignesh's (37 runs, 3 wickets) extraordinary bowling and then Dinesh Karthik's (51) half century led India Cements into winning a match against Indian Oil by 8 wickets in the BCCI Corporate Trophy Cricket. On the other hand in another match SBM lost a match by a single wicket to BSNL.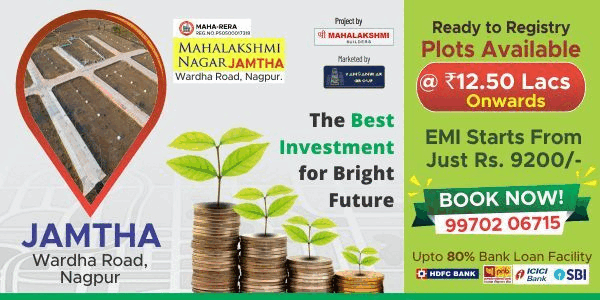 In a match of the group D category played at Vidarbha Cricket Association Stadium, Civil Lines Indian Oil won the toss against India Cements and chose to bat first. But because of a loose batting performance, the team did not last long and was able to make a score of just 110 runs 29 overs.  Except for opening batsmen Patel (17), Abbas Ali (20), Mandar Phadke (17), Pawar (14) and Raje (19), no other player could touch a double digit score. Conversely, Vignesh from India Cements took 3 very important wickets whereas Ashwin and Amarnath added 2 wickets each in their favour. Karthik's excellent form worked as a catalyst in helping Cements achieve the easy target of 111 runs while losing 2 wickets. Although opening batsmen Arun Karthik (7) and Abhivan Mukund (12) could not perform very well. At that moment, Cements stood at a score of 27 runs with the loss of 2 wickets. Century scoring batsman from the last match, Dinesh Karthik and S. Badrinath maintained a partnership with 84 runs and directed the team towards an 8 wicket victory. With the help of 8 fours in 77 balls Karthik made 59 runs while Badrinath scored 22 runs in 94 balls.
SBM'S CLOSE DEFEAT
In the match played at Jamtha stadium, in spite of the huge target set by SBM, they faced a very close 1 wicket defeat from BSNL. BSNL achieved the target of 289 runs set by SBM, in 49.2 overs with the loss of 9 wickets while score 290 runs. Opening batsman for BSNL (71 runs, 72 balls, 11 fours) and B.S. Patil (27 runs) made a good start for the team. Kapoor's century established the base for BSNL's victory. In just 96 balls, scoring 8 fours, he made an extraordinary score of 105 runs and helped the team prevail as the winners. No other batsmen could produce a standard performance. On the other hand, Anirudha Joshi from SBM took 3 wickets by giving 42 runs while Anand Katti and Sayyed Nuruddin took 2 wickets each.