Bar PM, CMs from holding election rallies: Uddhav Thackeray to EC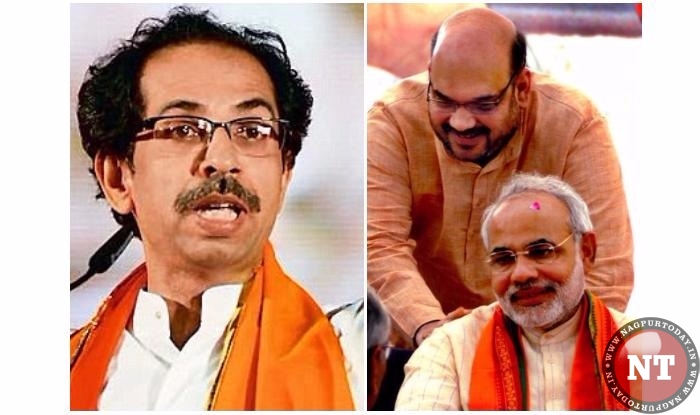 Mumbai: Shiv Sena chief Uddhav Thackeray on Sunday urged the Election Commission to bar the prime minister and the chief ministers from holding poll campaign rallies to ensure a level playing field for various political parties.
"The PM and CMs make all kinds of announcements while holding election rallies. When the party in power makes promises, it weighs heavy on the minds of people compared to the assurances given by the leaders of other political parties," Thackeray said, addressing a rally in Navi Mumbai run up to the Panvel municipal corporation polls.
Thackeray accused the functionaries of ruling parties not meeting their poll promises later.
He said while CM Devendra Fadnavis announced a package of Rs 6,500 crore for Kalyan-Dombivali municipal corporation and PM Narendra Modi announced Rs 1.25 lakh crore for Bihar, not a rupee was given after the elections.
He said after India's surgical strike against Pakistan, the nation has conducted several strikes on Indian territory.
"There is fresh news now that another Indian has been arrested… again false cases will be filed and he will be hanged. Why is Pakistan not scared of you?" he questioned.
The PM should be thinking how to make the nation stronger rather than strengthening his party and similarly, the CM, instead of going to every nook and corner for holding rallies, should be mulling ways to improve farmers' plight and the law and order situation of the state, Thackeray said.
Taking a dig at the Election Commission for challenging political parties to hack their EVMs, Thackeray said if parties had the intelligence to hack EVMs, they would not hold election campaigns.
"This is like somebody goes to police to complain of theft in his house and police ask them to prove their house has been robbed. It is your duty to ensure EVMs are not tampered with and so you (the EC) should check your machines not us," he said