The accused trio, not only murdered a youth in cold blood, but hurled his body on a burning pyre in Gangabai Ghat in order to wipe out the evidence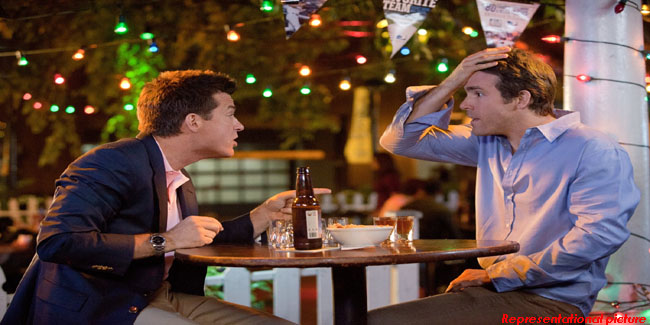 Nagpur News: In a ghastly incident of murder , and, even, ghastlier act of tampering with the evidence, that had rocked the Nagpur city when a youth was eliminated and his body was thrown on a burning pyer.
According to police, they have arrested four accused Kanhaiya Mallu Turkel (20), Namo Bandu Meshram (20) and Ajju Shekhar Malik (26), all residents Gangabai Ghat Sweeper Colony conspired to eliminate one Bunti Bhanudas Naharkar (32), also a resident of Gangabai Ghat Sweeper Colony. Accordingly, the accused first got involved with a quarrel with Bunti and then killed him near Gangabai Ghat. The accused not only murdered Bunti in cold blood, but also grabbed a gold chain, a gold ring, a cell phone from the dead Bunti. As if it was not enough the accused lifted Bunti's body and hurled it into a burning pyre in order to tamper with the evidence. The murder took place in October 2010.
However, the Kotwali Police Station, after registering an offence on a complaint from Gopal Bhanudas Naharkar (24) under sections 302, 404, 201, 34 against the accused, the police led by Police Sub-Inspector Bobde, succeeded  in arresting all the three accused after almost 31 months.
The fact that led to the arrest of trio was a terrible mistake the accused committed in the influence of liquor. The accused Kanhaiya Mallu Turkel, Namo Bandu Meshram and Ajju Shekhar Malik  were enjoying liquor at a bar. The liquor played a major role in exposing the trio's hands in the murder of Bunti as they were threatening a customer of a bar with dire consequences if he did meet their demand. The words the accused uttered: "You don't know us how dangerous are they. We murdered  a man and burnt him in Gangabai Ghat,". The horrible words were heard by some waiters in the bar and they informed the police. The police after arresting them gave a hell of a treatment and the trio spilled the beans and confessed the crime. Now, the police are investigating the case further.