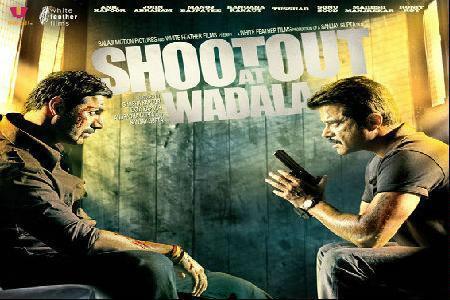 Nagpur News: Audiences who are die-hard john Abraham fans will not be able to hear this roaring dialogue "Bombay ka naya Baap " in his new released film "Shootout at Wadala" as the film has been banned in the North of India.
The film based on Mumbai-gangsters "Shootout at Wadala" has been banned from screening in various theatres across Punjab on Sunday (May 5). Several theatres in Punjab decided not to screen the film after a group called 'Bhartiya Valmiki Dharam Samaj' protested against the film.
Theatres in North Indian cities like Ludhiana, Moga, Jalandhar, Bathinda, Amritsar and Moga have cancelled the movie screening. Protest was staged in Ludhiana by the members of Dr Ambedkar Ekta Mission, Punjab, and Bhartiya Valmeki Dharam Samaaj, who claim that a dialogue from the film is derogatory in context to Maharishi Valmiki.
Deepak Hans, president of the mission and a resident of Ludhiana said the film insults the vedic saint credited with writing the Ramayana. Hans says, "A dialogue in the film says 'Har chor Valmiki nahi hota'. This is offensive to the saint. We have taken objection to it." "We have already sent legal notices to producer of the film, Ekta Kapoor, and director Sanjay Gupta. They should think twice before saying anything against Valmikiji. These dialogues could have serious repercussions in whole nation,"
Laxman Dravid- National Director of the community said. The community members have demanded some offensive scenes to be censored, only after which they will approve the screening of the movie. However, till now no statement has been made by the makers of the film regarding the ban. The film is produced by Ekta Kapoor and stars John Abraham, Anil Kapoor , Manoj Bajpai , Sonu Sood & Kangna Ranaut.
: Yash Raj Trivedi