Baaghi 2's version of 'Ek Do Teen' song out, fans disappointed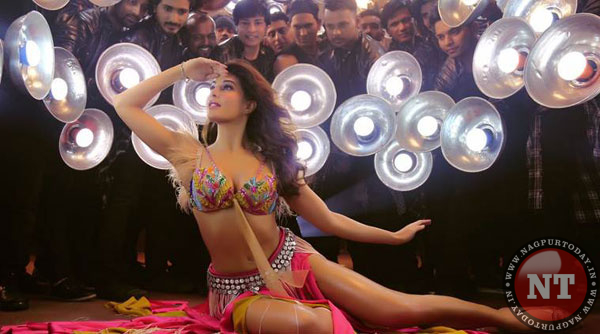 Only if we could stop Bollywood from remaking old classics. Whether it's with films or songs, the industry seems to be unapologetically obsessed with this new trend of revisiting popular hits and remixing it. Like we saw how they treated Hawa Hawai, Tu Cheez Badi Hai Mast Mast, Tamma Tamma. Thankfully, Tamma Tamma was quite a hit that way and we loved how they treated it without killing the original magic. It was the perfect nostalgia put together by Varun Dhawan and Alia Bhatt. However, same doesn't seem to be the case with Jacqueline Fernandez' latest attempt where she's recreated Madhuri Dixit's Ek Do Teen song in Baaghi 2.
Honestly speaking, Jacqueline hasn't tried to copy Madhuri's moves which is how it should be. I mean, she had even mentioned in one of her interview how she wouldn't be able to ever come close to a legend like Madhuri. But here, the problem is not with her dance or her look but the music and voice that's gone for a toss. Sherya Goshal's voice is so not going with the song. But of course, it would be unfair to compare this new version with the original because what Madhuri did in Ek Do Teen can never be recreated. All that one can do is just pay a tribute and that's what Jacqueline has tried to do with this one.