B. T. DEOTALE , ex-PTI of Somalwar High School, Ramdaspeth wins a bronze medal in 10km walk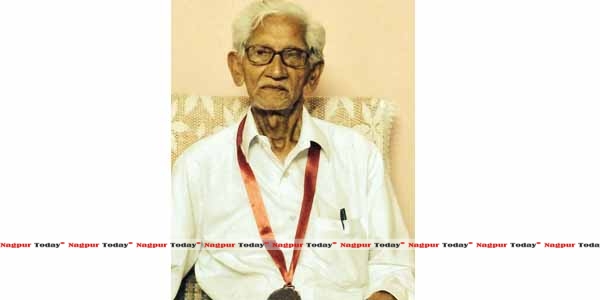 Nagpur News : Bhaurao T. Deotale ex-PTI of Somalwar High School, Ramdaspeth gave a commendable performance at the ripe age of 79 years. To win a Bronze medal in Masters Championship held recently at Bengaluru. He walked 10,000 mts. to win the Bronze.
He has already represented India in 16th Asia Masters Atheletic Championship at Kuala Lumpur in 2010. He completed the event of 5000 mt Walk in 4th position. He aims to represent India in 17 th edition of Asia Masters Atheletic Championship later this year.
Apart from being a versatile sports man he is also good in art work, photography and toy making. He is congratulated by all the members of governing body of Somalwar Academy Education Society, Staff and Students of Somalwar schools.