Bollywood calling Bollywood!!!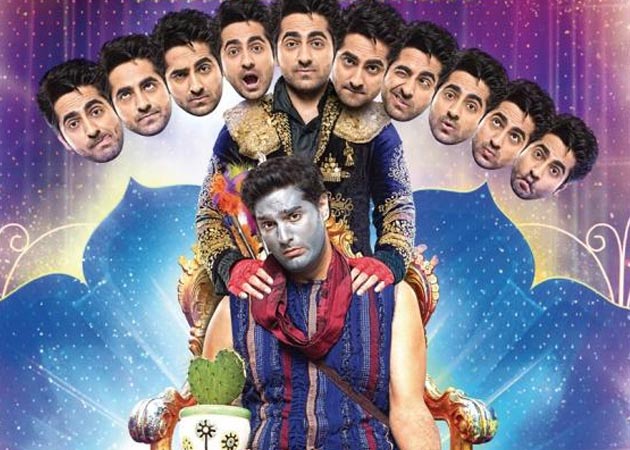 Nagpur News: After Deepika Padukone, Ranbir Kapoor , Isha Kopikar,  Dia Mirza , Manoj Vajpayee , Ritesh Deshmukh  ,today Ayushman Khurana ,Kunal Roy Kapoor & Rohan Sippy will visit Bollywood Centre Point.
The Trio will visit the venue to promote their upcoming film called "Nautanki Saala". Nautanki Saala is an upcoming Indian romantic comedy film directed by Rohan Sippy, starring Ayushmann Khurrana and Kunaal Roy Kapur in the male lead roles along with Pooja Salvi and Evelyn Sharma playing the female leads respectively, The film is produced by Ramesh Sippy, Bhushan Kumar, Krishan Kumar & Roopa de Choudhury under the banner of Super Cassettes Industries Ltd. in association with R.S. Entertainment
This would be Ayushman's Debut visit to the city of oranges. However the man who gets the credits to get these stars to Nagpur for film promotion is Balaji entertainment's Sanjay Kukreja .
Sanjay says "I started from Bhatt sahab's Zeher in 2003 and since then I have been getting the Bollywood to Nagpur you say any big star from Sharukh ,Aamir,Salman bhai ,Sanju Sir , Vidya balan , Karan Johar , Akshay  Kumar ,so a many have come and those who haven't I will get them…Lock kar do !!!!
Asking him about Bollywood Centre point sanjay says "It's a great place, great management & whenever I get any celebrity here they appreciate the concept & ambience ". Remembering his days of promoting film Rockstar "Ranbir loved the place he said sanjay bhai its great that you also have Bollywood in Nagpur".  adds Sanjay.
Speaking to Joint Managing Director of Centre Point Group of Hotels Angad Arora said  "We made this place for our very own Nagpurians and as they love cinema this concept is for them and they have loved it ,however for us they who work hard for their family and want to give the moments come to Bollywood".
So to meet R.A.K.S (Rohan , Ayushman , Kunal , Sanjay ) do come to Bollywood centre point today.
… Yash Raj Trivedi