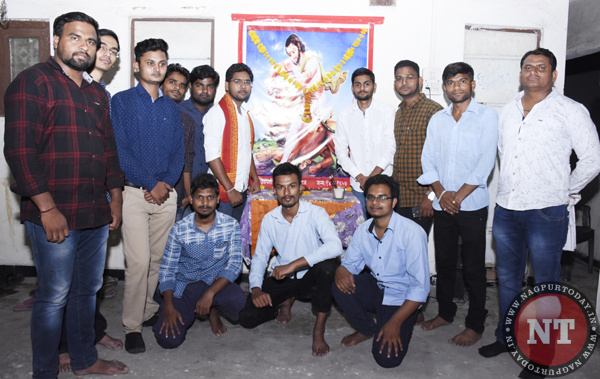 Nagpur: Ayurved Vidyarthi Sambhaji Pratishthan on Monday celebrated Sambhaji Maharaj Jayanti here with great zeal and fervour. The community youth enthusiastically participated in the event.
The thoughts and vision of Chhatrapati Sambhaji was shared on the occasion. Said a convenor, "We believe Chhatrapati Sambhaji is not only a hero for the youth but also his military power and tactics of warfare are considered of great importance in the Indian history. He was best known for his Sanskrit literature work 'Budhbhushan' at age of 14. He was a member of the Bhonsle Maratha clan and the second king of Maratha kingdom.
Today's youth need the thoughts of Sambhaji while dates related with him are not popular."
Ayurved Vidyarthi Sambhaji Pratishthan decided to celebrate Sambhaji Jayanti all over Ayurved Medical colleges in Nagpur from next year and demands Government of Maharashtra should celebrate this as official statewide holiday.
The program was organized by Shubham Bobade and Shubham Rathod, Dr Pankaj Kale, Dr Rahul Raut, Dr Pranav Kolhe, Dr Suraj Dahatre, Yogesh Patil, Kaustubh Patil, Sharukh Suratne, Mohnish Gokhale and others was present.