Nagpur: A traffic awareness drive was undertaken by an NGO — Jan Akrosh — at Akashvani Square here recently.
The NGO, comprising retired officers as its members, highlights various social issues and undertake awareness campaigns from time to time. The organisation has been actively running campaigns on various issues since the past 100 weeks on the trot.
Every Wednesday, the NGO conducts traffic awareness programme at different squares. Moreover, they conduct lectures in various schools in the city on weekdays. During the one hour drive, the members visit every major square and ensure people follow traffic rules abidingly.
The volunteers of the NGP displayed placards on road safety and educate the commuters on traffic rules.
During the one hour that they are there on every square they make sure that people are following traffic rules abriding by it.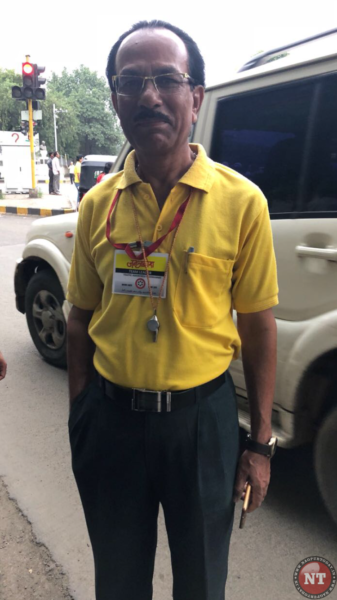 –Srishti Talwar