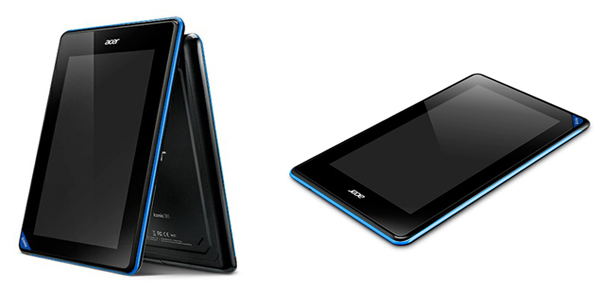 Acer's plans to launch a low cost tablet targeted at emerging markets are hardly a secret.
According to report, the tablet will be reach Indian shores as early as end of January, and will be priced at an attractive Rs. 7,999.
If the pricing and launch date turn out to be right, we expect the tablet to do really well. The Rs. 7,999 pricing of this $99 tablet would be great news for customers following the disappointment of Nexus 7 pricing in India.
For the tablet to reach India by end of January, a launch during CES would make sense. Last year, Acer previewed the Iconia Tab A700 at CES, and the Acer Iconia B1 the year before that, so a CES launch would, again, be logical.
To recap, the Acer Iconia B1 is likely to sport a 7-inch screen with a 1024×600 resolution. It will be powered by a 1.2GHz dual-core processor alongside 512MB RAM and come with 8GB internal storage (expandable via microSD slot), GPS and Bluetooth 4.0.