Nagpur: A gift or a present is a thing given to someone without any expectations of returns. The concept of gift-giving has evolved over the years and an expectation of reciprocity is observed.
Then comes the responsibility of finding the right gift for the person which is also apt for the occasion. "Name It Gifts" is the place where you can get the perfect gifts for your loved ones. The concept of unique and innovative gifts has come of age. Name It Gifts turns your imagination into reality. The idea of Name It Gifts came when Vinita Sharad Agrawal (Owner) realized the eagerness with which her kids used to wait for her gifts, she thought of converting her hobby into profession and this is how "Name It Gifts" was born five years back.

Name It Gift offers personalized gifts which can be gifted on any occasion, be it wedding, baby-showers, birthdays, corporate gifts or simply to convey your love for the others. Who does not like to receive a nice personalized gift from the people we love.

Name It Gifts stocks a gamut of high-quality gifts ranging from personalized hampers,  apparels, handbags personalized chocolates labels plus loads of great Online Gift Ideas for kids, babies, parents, spouse, siblings and the rest of the family. One is sure to find the right gift to suit all tastes and demands at Name It Gifts.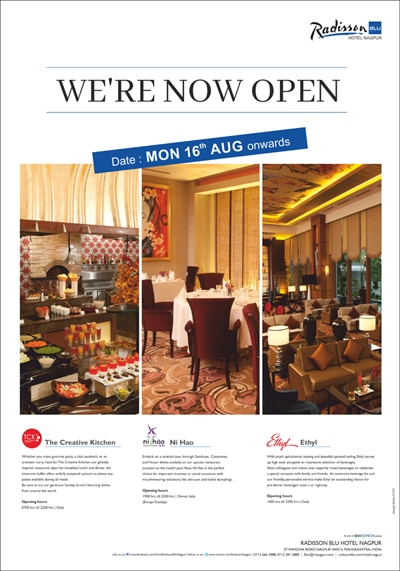 Name It Gifts has a wide range of clientele not only from the city but from across the world, covering all major cities and countries in the world.
Festival alert:

Raksha Bandhan, is a very special occasion to celebrate the pure bond and a strong and divine relationship between siblings. As every celebration in India is incomplete without a gift, the same goes for this joyful occasion. There is a tradition wherein a sister brings a gift along with Rakhi for his brother and he in return presents his sister with a gift to convey their warm wishes and happiness.
Name It Gifts has changed the way you shop by offering a collection of designer Rakhi and Rakhi Gifts by a phone call or Whats app for all the relations including Sisters, Brothers, Bhabhi, kids, etc. So, avoid traffic and overcrowded markets by shopping for Rakhi online or by phone call to Name It Gifts from the comfort of your house and it gets delivered.
Vinita S. Agrawal
Contact: 9326080440
E-mail: vinitaa.nameit@gmail.com