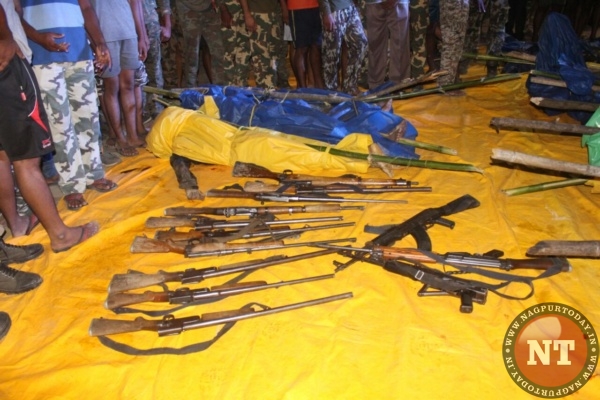 Gadchiroli: A day after eliminating 16 Naxals in Karnasur jungle, the police in Gadchiroli district of eastern Maharashtra killed at least four rebels in a fresh encounter this evening, a top official said.
The gun-battle took place in Rajaram Khandla jungle in Jimalgatta area of the district, said Inspector General of Police (Anti-Naxal Operations) Sharad Shelar.
The elite C-60 commandos of district police were involved in the operation, said another senior police official.
Shelar told media that the exact number of slain Naxals was being confirmed, but at least four rebels have been eliminated.
Shelar also said that police expected to retrieve bodies of many more Naxals from the site of yesterdays encounter, as the combing operation had been made difficult by the heavy rains in the area.
As of now, police have found 16 bodies, and identified 11 of them.
The encounter took place between the Naxals and a team of police commandos and the CRPF in Kasansur forest in Bhamragad yesterday morning.
Maharashtra Director General of Police Satish Mathur, earlier today, attributed the success to accurate and specific intelligence, the low morale of the Naxals and divisions in their ranks