Nagpur: Till now you have seen the Sitabuldi flyover as the longest one in Nagpur, which is just below 2 kms but now the National Highways Authority of India (NHAI) has finalized the plan to construct the longest flyover of the city. The 7.30km stretch will begin from Kamal Square in North Nagpur and connect Sakkardara flyover in South Nagpur after passing through Central Nagpur.
Currently, the Sitabuldi flyover, which is less than 2 kms, is the longest. Among upcoming projects, the Pardi flyover is the longest at 7km.
NHAI project director NL Yeotkar informed that detailed project report (DPR) has been finalized and submitted for final approval with the ministry of road transport and highways which is headed by city MP Nitin Gadkari.
"The project will be completed in two and a half years. It will give smooth connectivity between North, Central and South Nagpur and also ease congestion in the busy Central Nagpur roads. Mishaps too will come down," said Yeotkar.
Gadkari had approved the project in the NHAI's annual plan of 2016-17 following regular demands from Central Nagpur MLA Vikas Kumbhare.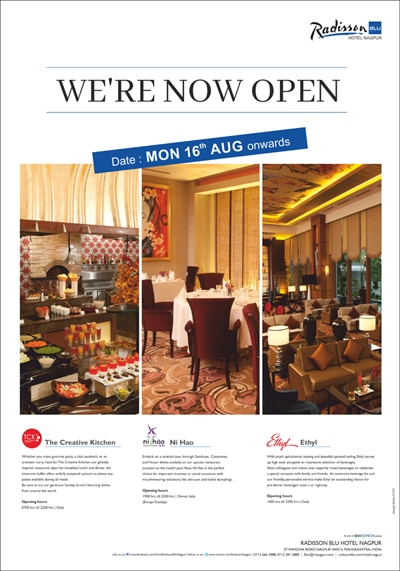 The NHAI started planning the flyover in 2015. Initially, it was planned from Indora Square on Kamptee Road to Ashok Square on Bhandara Road after passing through Kamal Chowk, Golibar Chowk and Agrasen Chowk. Then the plan was revised and split into two parts — a flyover from Indora Square to Golibar Square and from Agrasen Square to Ashok Square.
The project is set to cost Rs441 crore, a hike of Rs141 crores from the earlier estimate.
Yeotkar said the project was finalized in an innovative manner. "There was an opposition for the flyover from Indora Square to Kamal Square. Therefore, we have planned a 300-metre underpass at Indora Square which will bring traffic from Nara to the stretch leading to Kamal Square flyover. Entry and exit on to the flyover will be provided at major junctions on the stretch," he said.
The Pachpaoli railway over bridge (RoB) will be demolished to pave way for the long flyover. The ramp of Sakkardara flyover towards Ashok Square will be demolished for connectivity between the new flyover and Sakkardara flyover. The other side of the ramp will be kept in tact.
After a gap of 300 metres when the road will be at ground level, the last stretch of the flyover will be constructed connecting Bhande Plot Square with Shitlamata Square.
Kumbhare said the project will be totally funded by the centre. "It is my dream project, I will ensure it is executed and completed on time. Lakhs of people will benefit from it. Lot of traffic problems will be ease with this flyover. We expect cooperation from the people as some land will need to be acquired and there will some inconvenience during the period of construction," he said.