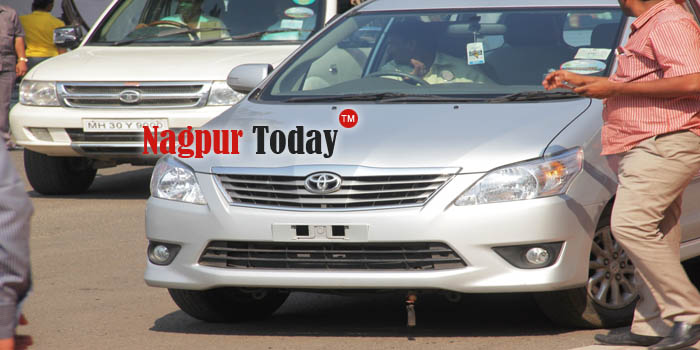 Nagpur News. Want to watch the proceedings of the State Assembly but not have a permit? Do not worry, just make a try and get through the checking gate. Chances are that you would succeed in moving freely into the entry gate, unchecked and unrestricted. Just like the vehicle without registration numbers do.
In the latter case, the vehicle was having gate pass but what about the number plate? The security person keeping a vigil on the passersby either missed this catch or ignored to bother much about it, as he might have thought that just having the gate pass was enough to seek entry.
With the kind of security lapse being observed this assembly session, the situation points to something serious.
Yesterday itself, theft of Rs 46,000 was reported from one of the rooms of MLA hostel in Civil Lines. The complainant Deepak Varote has come to city for the winter session with his friend Askhay Sahastrabudhe and driver Bakit.
They were staying in Room no. 334 of Wing no. 2. Varote claimed that before going down, Bakit didn't lock the door letting the thieves decamp with cash of Rs 46,000 from his pant pockets.
This has been fourth theft reported at MLA hostel. In April this year, valuables worth Rs 4 lakh were stolen from Room no 254 from the same wing.
Now with the ignorant entry of vehicles to the Vidhan Bhawan premises, the security lapse has reached next level.